Hungary has begun the process of blocking Ukraine's initiatives in NATO. This was announced on Tuesday by Deputy Prime Minister of Ukraine for European and Euro-Atlantic Integration, Ivanna Climpush-Tsintsadze.
Ukraine is concerned about the ultimatum behavior of Hungary due to dissatisfaction with the language article of the law on education. All our attempts to conduct a dialogue are divided on the unpreparedness to the dialogue of the Hungarian side.
- quotes her words "European truth". According to Klimpush-Tsintsadze, Budapest, taking advantage of the fact that NATO has the principle of consensus, "essentially blocks the effective development (and execution) of those things that were previously planned between Ukraine and NATO."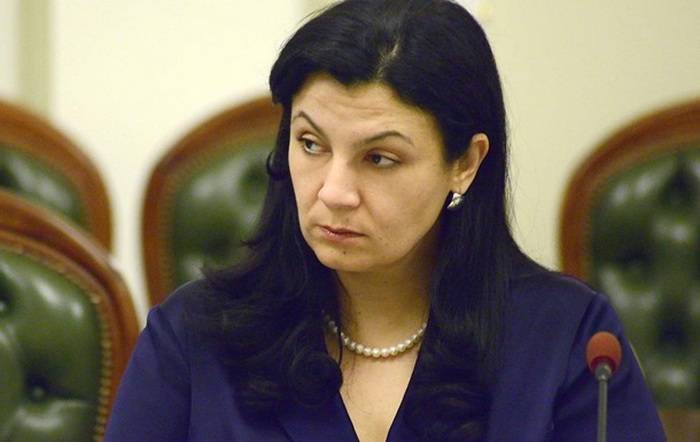 The Vice Premier acknowledged that the urgent visit to NATO headquarters by Lilia Grinevich, the Minister of Education and Science, which took place on November 6, was caused precisely by this problem. With other members of the alliance, who from the very beginning expressed concern about the language norm, a dialogue began, and only Hungary chose the path of blocking.
At headquarters, this is perceived as unacceptable behavior, and the alliance itself is interested in resolving this issue
- she says.
Hungarian Foreign Minister Peter Siyarto on October 27 said that his country had vetoed a proposal to meet with Ukraine's representatives as part of NATO's work on December 2017. At the same time, he noted that Kiev has no chance to bypass this veto in any way.
Later, the Hungarian media reported that the authorities intend to initiate a revision of the Association Agreement between Ukraine and the EU and block any integration steps due to this law. The Hungarian Foreign Ministry also said that sanctions could be imposed on Kiev, if it is proved that the document violates the provisions of this agreement, reports
TASS