In the coming days, more than half of the EU members will announce that they will take part in a new defense project of a united Europe - the Agreement on Permanent Structured Cooperation in Europe (PESCO), reports
Kommersant
with reference to the Financial Times.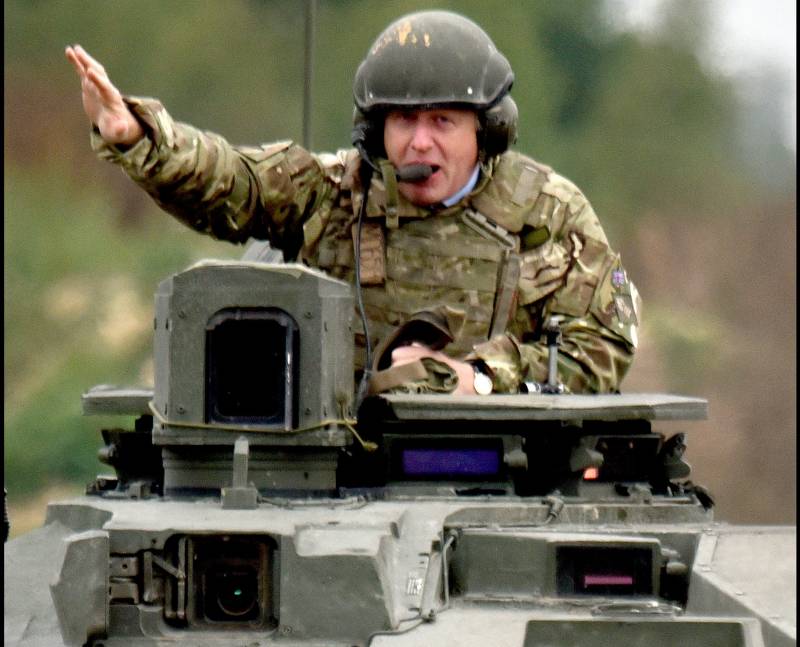 Boris Johnson in Estonia at tank Challenger September 2017
According to the newspaper, a formal announcement of the plans of countries wishing to enter PESCO will take place on November 13 at a meeting of foreign ministers and military departments of EU countries.
"Germany and France, that is, the countries that are behind this project, as well as most of the major EU member states, including Spain and Italy, will declare their support for the initiative. Formally, the project will be launched at the EU summit in December of this year, "the article says.
It is expected that the project will support two-thirds of the members of the union.
PESCO supporters say that "the project will be more an addition than an alternative to NATO, since it is NATO that will continue to bear the main responsibility for the security of Europe."
Skeptics point to obvious discrepancies between Paris and Berlin regarding the prospects of a new pact.
France wanted (to see) a small but highly efficient group of countries that would unite around the French armed forces to carry out joint interventionist operations abroad under an EU mandate. Under pressure from Germany (membership) PESCO has increased,
said the head of Carnegie Europe, Tomas Valasek.
Nevertheless, according to Valashek, even in this form, "the organization will be very important for the EU, even if cooperation concerned the joint production of armaments".
This can not be called a trivial task, since the way European countries spend the funds allocated for defense is extremely inefficient,
added on.