The Bundeswehr analyzed the 6 possible scenarios that could trigger events in the European Union before the 2040 year, the most pessimistic scenario involves the disintegration of the European community, reports
Kommersant
with reference to the weekly Der Spiegel.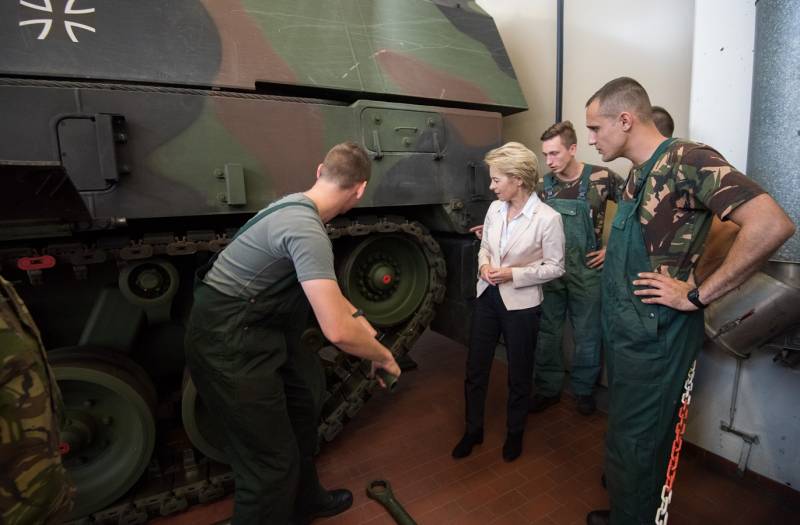 The report is called "Strategic Perspectives-2040". The defense ministry examined scenarios from the most optimistic ("Global West: The EU thrives and spreads its culture and influence") to the most pessimistic ("The EU collapses: decades of instability destroy international agreements, which for Germany leads to numerous clashes").
According to analysts, either the aggression on the part of Russia or the consequences of Brexit can lead to the disintegration of the EU. In this case, countries will not join the EU, many members will come out of it, Europe will lose its competitiveness in the world, and the number of conflicts will grow.
The remaining four scenarios look like this: "Peaceful large regions (EU grows and integration increases with the expansion of trade relations), Status quo (stable position with a strong German economy and peaceful neighborhood), Multi-polar competition (extremism pushes EU member states to more nationalistic politicians) and the West against the East (some Eastern EU members step out of it to create their own bloc). "
For all scenarios, how they affect Germany and its policies and situation will be considered.
The report was prepared by the Bundeswehr Planning Department and the command in February of this year. For the first time, military analysts have prepared such a long-term forecast, with the possibility of the EU disintegrating.
After preparing a general forecast, the Bundeswehr will also develop detailed military plans for each of the scenarios.