More than 90% of Russians believe in the ability of the army to protect the country in the event of a threat from the outside, according to the majority, the defense capability has strengthened over the past few years, a poll by the All-Russian Public Opinion Research Center (VTsIOM) has shown.
Estimates of the combat capability of the Russian armed forces are close to the maximum possible: 93% of Russians believe that in the event of a real threat from other countries, the army will be able to protect us
- stated in the study materials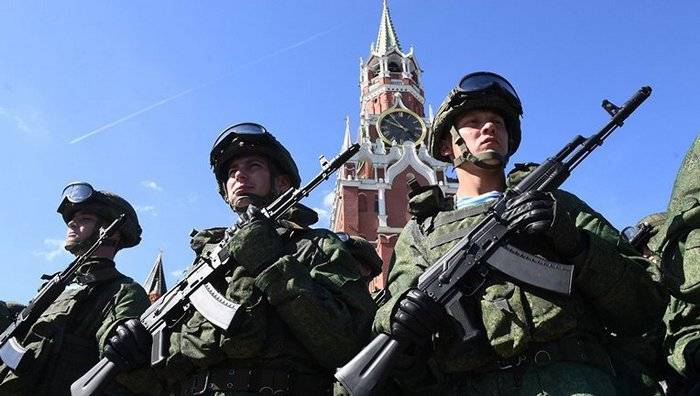 The main tasks facing the army today, respondents called the protection of citizens and the territorial integrity of Russia (43%), as well as strengthening the country's combat capability (32%). The main achievement of the armed forces over the past five years, a third of survey participants (34%) consider weapons upgrades, another 15% of respondents call actions in Syria.
Sociologists have noted a steady positive trend in the approval of the activities of the Russian army in the last five years.
According to the latest survey, the share of those who positively evaluate the work of the Russian armed forces was 88% (from 52% in 2012). Estimates of the state of the armed forces are also growing: in 2017, 62% rate it as very good / good and only 5% as bad / very bad
- showed a survey.
Since 2015, Russians have been evaluating the work of Defense Minister Sergei Shoigu on average by 4,7 points from 5 possible.
Respondents for the most part note the effectiveness of measures to increase the level of the country's defense: 86% believe that it has increased over the last 2-3 of the year (first of all, judged by modernization of armaments), and only 2% believe that the situation has rather deteriorated. Do not commit any changes to 9% of respondents
- clarify sociologists.
VCIOM-Sputnik conducted nationwide polls in October of the 2017 of the year, during each of which thousands of respondents were polled for 1,2. The survey method is a telephone interview, the statistical error does not exceed 3,5%. In 1998-2016, apartment surveys were conducted,
RIA News