In the course of the hostilities against the IS group (banned in the Russian Federation), the Syrian forces, with the support of the VKS, managed to capture a variety of trophies, including several
tanks
. Among them, the T-62M stands out. It is reported
Messenger of Mordovia
.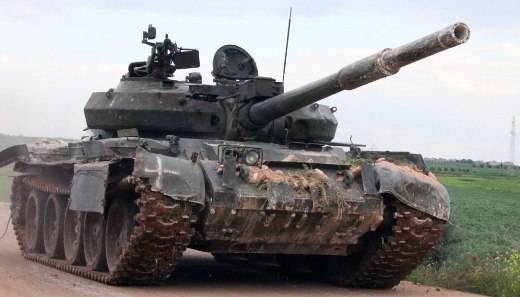 "These machines were first used during the war in Afghanistan. They received additional protection of the hull and the tower, in the form of multi-layer containers, nicknamed "Ilyich eyebrows." The machines were created in the first half of 80-s and were still well remembered by Secretary General Leonid Ilyich Brezhnev, with his characteristic appearance, "writes the author Roman Katkov.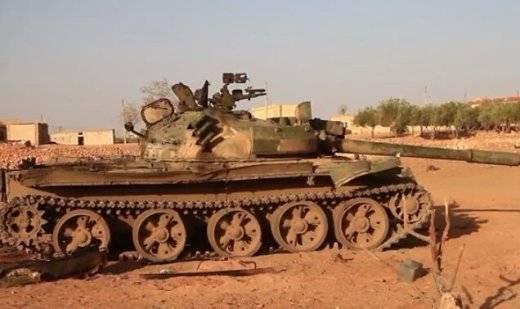 It is not yet possible to establish when the Syrian army lost this tank. Perhaps this is one of the cars that were captured "in captivity" in the middle of April of this year. Then in the hands of the terrorists were two tanks at once. Apparently, one of them managed to repel.
According to some reports earlier, another T-62M igilovtsy lost during the battle to the Hayat Tahrir ash-Sham grouping.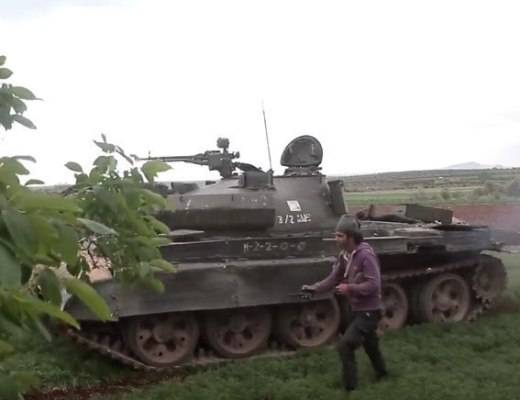 Currently, the Syrian army technicians are rehabilitating armored vehicles that have been in captivity. Repaired tanks must replenish the units currently fighting in the province of Deir ez-Zor.