Over the past 5 years, the combat power of the Armed Forces of Russia has increased significantly. Progress has been made thanks to the development of high-precision weapons and the introduction of experience of the Syrian campaign in the troops, leading
News
materials of the board of the military department.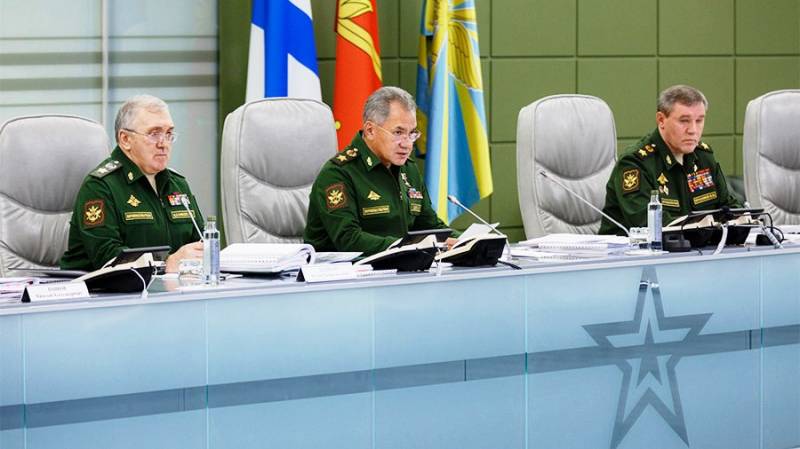 According to Sergey Shoigu, "since 2012, the equipment of troops
weapons
. Its share is 58,9%, and by 2020, this indicator should reach 70%; In future, the focus of the development of the Russian armed forces will be on high-precision systems, the introduction of new communication systems and electronic warfare. "
This topic was described in more detail by the Chief of the General Staff, Valery Gerasimov. According to him, "the strategic nuclear triad has been significantly updated, with rearmament affecting each of the components: 12 regiments armed with Yars mobile complexes appeared in the ground units, the Borey-A submarines set foot on the sea, and in the sky - updated Tu-160M bombers.
At the same time, the aerospace defense system was brought to a new level: "through the construction of new radars and the modernization of existing ones, a continuous radar field was created along the borders of the Russian Federation, the gap in the Arctic was closed, new satellites in the amount of 55 units allow reliable tracking of ballistic missile launches and actions
aviation
potential adversaries. "
The armed forces of the Russian Federation successfully passed the test, which was the conflict in Syria. Moreover, "with the support of the Russian military, they managed to free almost the entire territory of the republic from Islamic radicals and destroy 54 thousands of militants, including 2,8 thousands of immigrants from the Russian Federation," Gerasimov said.
Over the past 5 years, the Armed Forces of Russia "have mastered the use of high-precision long-range weapons, which, in combination with the new generation of UAVs, have enabled the creation of highly efficient reconnaissance-strike circuits." In addition, specialized controls were created that are responsible for the effective use of precision weapons.
Against this background, the Russian Armed Forces are becoming more professional. The number of contractors reached 384 thousand. They, in particular, make up almost 100% of foremen and sergeants. The Airborne Forces already have battalions entirely composed of contract soldiers. On the
navy
from professionals fully formed crews of submarines.