Russia submitted to the UN General Assembly a draft resolution on combating racism and racial discrimination and condemning the glorification of Nazism, reports
RIA News
.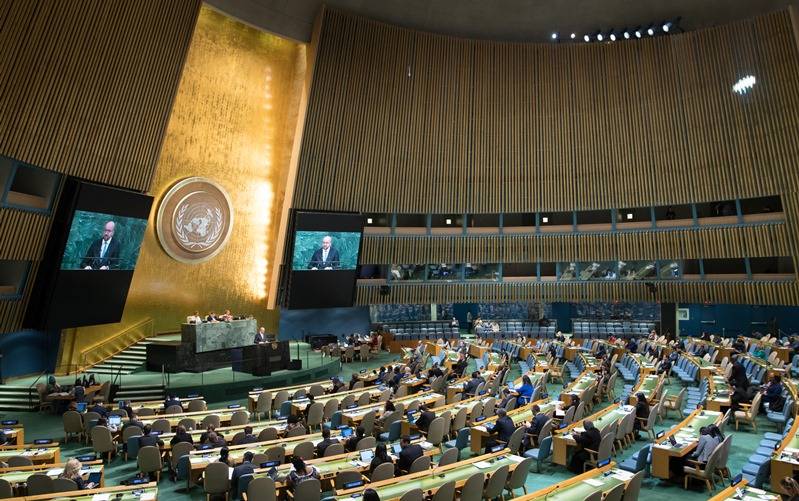 The document was submitted to the Third Committee of the UN General Assembly dealing with social and humanitarian issues.
According to the Deputy Director of the Department for Humanitarian Cooperation and Human Rights of the Russian Foreign Ministry, Grigory Lukyantsev, who presented the project, "more than 70 years after the end of World War II, mankind did not manage to eradicate the legacy of Nazi ideology."
We are talking about the alarming rise of all sorts of extremist groups, resorting to acts of violence against people with different skin color, people of a different religion, immigrants and national minorities,
stressed Lukyantsev.
The draft reflects "deep concern about the increasing attempts and actions aimed at desecrating or destroying monuments erected in memory of those who fought against Nazism during World War II, as well as the illegal exhumation or transfer of the remains of such persons."
The document also condemns incidents related to the glorification and propaganda of the ideas of Nazism. It notes "an increase in the number of racist incidents all over the world."
In addition, "unconditionally condemned any denial or attempt to deny the Holocaust, as well as all manifestations of religious intolerance."
The Russian Federation annually introduces a draft resolution on the need to combat the glorification of Nazism, racial discrimination and xenophobia. The document is traditionally adopted by the General Assembly by a majority vote.