The European Union is ready to introduce new sanctions against Damascus after the publication of the report of the Joint United Nations and OPCW (IDA) to investigate chemical attacks in Syria, reports
TASS
.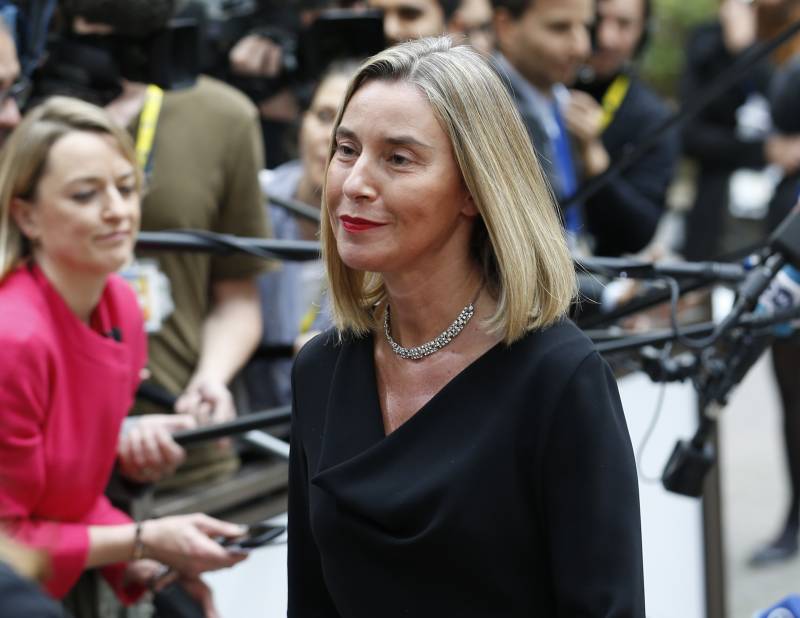 This was announced yesterday by EU High Representative for Foreign Affairs and Security Policy Federica Mogherini.
In July, the EU 2017 introduced additional restrictive measures against Syrian high-ranking officials and scientists for their role in the development and use of chemical
weapons
against the civilian population. New sanctions are being considered to eliminate impunity. The EU calls on all countries to use their influence to prevent the further use of chemical weapons by the Syrian regime, and calls on the allies of the regime, in particular Russia, to carry out appropriate pressure on the Syrian regime to this end.
she said.
All those responsible for these attacks must be held accountable. Any organizations and persons guilty of violating international standards, including the use of chemical weapons, should be subject to sanctions,
Mogherini added.
In turn, Deputy Permanent Representative of the Russian Federation to the UN, Vladimir Safronkov, said that the UN-OPCW mechanism for investigating himatak in Syria without changing its approach to work "could become a tool for settling political accounts with the Syrian authorities." He also noted that this time the experts presented a report of "very mediocre quality", and its conclusions "do not stand up to scrutiny".