A group of American scientists who have connections with the Pentagon, publishes a report, which refers to the preparation of the DPRK for the next nuclear test. At the same time, the report stated that the "scientists" in the United States arrived at such conclusions based on a study of satellite images of the territory adjacent to the Pungi Ri test site, where tests had already been carried out.
At its core, Pungi Ri is an underground complex consisting of several tunnels where tests are conducted.
A research team from the University of J. Hopkins (USA) reports that the activities of North Korean troops at the special object have significantly intensified. At the same time, it was stated that the greatest activity was observed in that part of the landfill, where previously no tests had been carried out. Representatives of the aforementioned research group note that it is likely that a new test will be carried out in the western tunnel complex, where equipment from the Severny tunnel complex is being transported. It was in the northern complex of the landfill, according to the US, that the DPRK conducted five nuclear tests.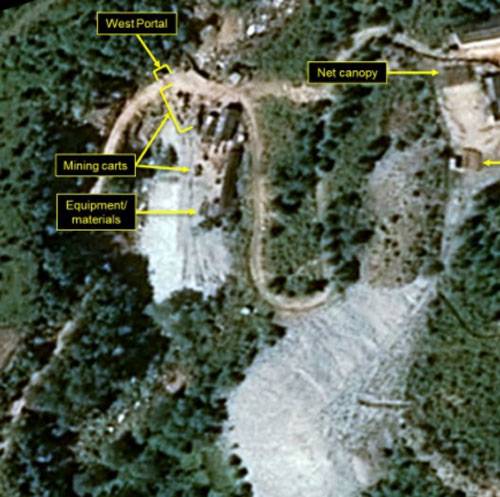 A research team from Hopkins University notes that activity on the western complex confirms information that the North complex is partially destroyed. Recall that earlier the Japanese press reported that under the rubble of one of the tunnels were killed before 200 people. In Pyongyang, these statements are denied.
Recall that earlier one of the high-ranking representatives of the Pentagon, answering the question of how large the nuclear arsenal of North Korea, said that only a ground operation can show this.