India successfully tested its own Nirbhay subsonic cruise missile on Tuesday, the country's defense ministry said. These are the first missile tests that have been recognized as successful since 2014. The rocket was launched on Tuesday from the Chandipur test site in the state of Orissa in eastern India.
The test run has achieved all the mission objectives, from the start to the last millimeter, increasing the confidence of our scientists involved in the tests.
- said in a press release departments.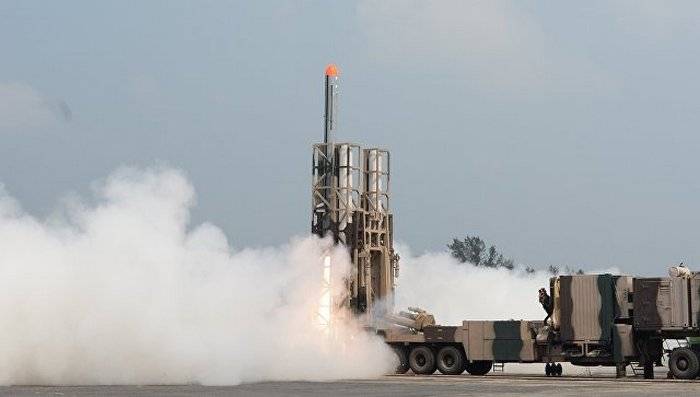 Launch of the Nirbhay subsonic long-range cruise missile (Fearless).
The rocket was in the air for a total of 50 minutes, flying 647 kilometers. As noted in the department, the rocket is able to fly at a speed of Mach 0.7 at an altitude of 100 meters. According to representatives of the organization, the reasons that previously led to unsuccessful launches were eliminated. In addition, according to media reports, the rocket has a different engine.
Defense Minister Nirmala Sitharaman welcomed the success of the tests, noting that this success will make India a member of the elected "League of Nations" with "such sophisticated technology and subsonic cruise missile capabilities."
The Nirbhay subsonic cruise missile was developed for various types of warheads, including nuclear ones, and should hit targets at a distance of 1000 - 1500 km. According to local media, the rocket is being created in response to Pakistan's development of the Hatf VII Babur cruise missile.
India has been testing Nirbhay missiles since 2013, but only one of four launches (not counting today) was considered successful. The last time the tests were carried out in December 2016, but then the DRDO launch was described as a "complete failure" - the rocket began to deviate dangerously from the trajectory less than two minutes after takeoff, so the self-destruct mechanism was activated,
RIA News