From Scotland, there are reports of increased levels of terrorist threat. The local press reports the urgent evacuation of all deputies and other members of the Scottish Parliament. The reason for the evacuation was the receipt by several MPs of envelopes containing white powder. Speech about four envelopes.
The substance, according to the police department, was sent for examination to a special laboratory. Experts figured out whether the contents of the envelopes are anthrax spores or another deadly disease.
Information Service
"BBC"
names the Scottish parliamentarians who received strange messages. These are Elizabeth Smith, Jamie Halkro-Johnston, Edward Mountain and Donald Cameron.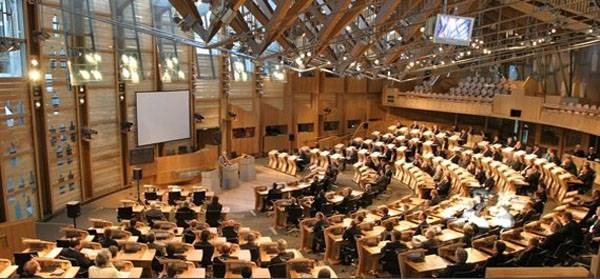 After the examination it turned out that the substance in the envelopes did not pose a danger to the health and life of the deputies. However, the Scottish authorities believe that the increased level of the terrorist threat is premature to be removed, since "the attackers could thus try to divert the attention of law enforcement agencies."
Approximately three hours after the discovery of envelopes with white powder, the work of the Scottish Parliament was resumed. Announced that the envelopes were invitations to celebrate the 200 anniversary of one of the local newspapers.