Over the past five years, the number of armed robotic complexes (RTK) has increased by 11 times, reports
TASS
Post Deputy Defense Minister General of the Army Pavel Popov.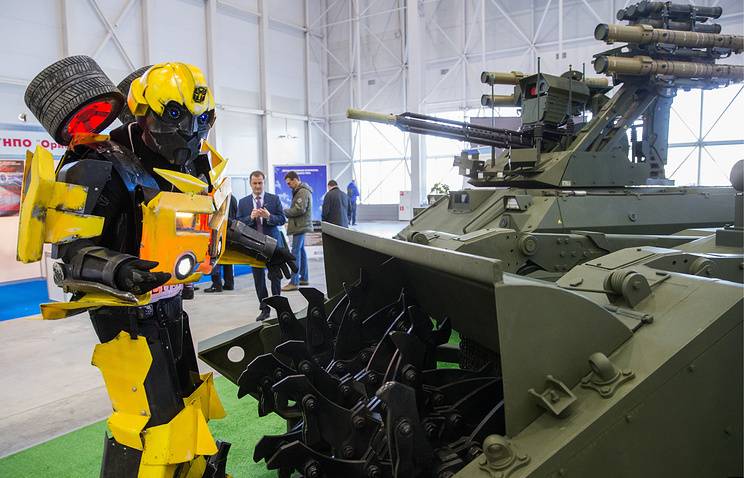 The development and subsequent implementation of a military-purpose RTK is one of the most important areas of innovation in the Ministry of Defense. Compared to 2012, the number of military RTCs in the army increased by 11 times. Such dynamics allowed to increase the effectiveness of means of reconnaissance and destruction on 45-50%,
said Popov.
According to him, "the scheme of work with advanced scientific and technical solutions and technologies applied by the Ministry of Defense allows to ensure the qualitative superiority of the Russian
weapons
».
The general said that "within the framework of the innovation system of the Ministry of Defense, interaction with 1273 was organized by third-party organizations located in the 23 regions of Russia".
To date, more than 1,5 thousand scientific and technical projects of potential interest to the Armed Forces have been worked out. Since 2012, more than 300 innovative designs have been introduced in the interests of the Armed Forces, which have been successfully tested in the military,
added on.