The Lithuanian ambassador to Germany, Darius Semashka, expressed indignation at the fact that events dedicated to the 100 anniversary of the Great October Socialist Revolution are taking place in the center of Berlin. Semashka, seeing red flags at the Brandenburg Gate, in his Twitter microblog in English
wrote
:
Is the communist terror less criminal than the Nazi one? Why is the Brandenburg Gate tolerant of the Communists?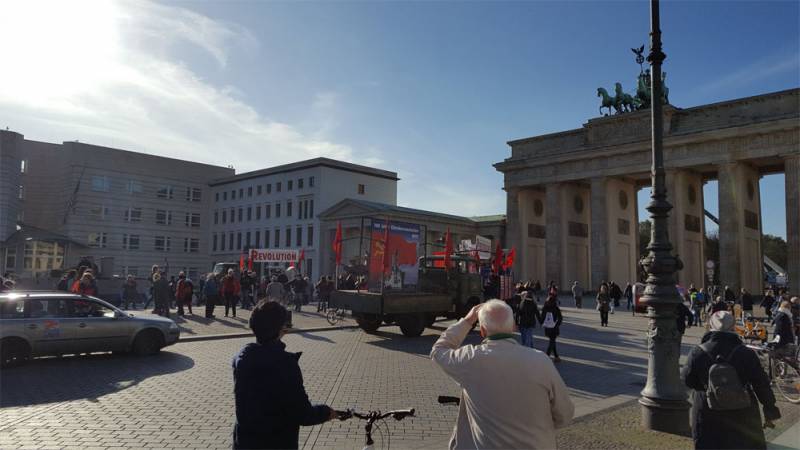 On the eve of the center of Berlin was a car and foot columns with flags of the USSR, revolutionary symbols and posters with messages that 7 November marks the centenary of the Russian revolution.
Even in the German media that openly did not cherish the appearance of these columns, they did not criticize the appearance of these columns. However, Berlin still found a champion of "democratic" values. And it turned out to them, as already noted, the Lithuanian ambassador - the ambassador of the state, in which processions are still organized in memory of Hitler's accomplices. It is strange that Mr. Semashka doesn't pay attention to the Baltic processions of the veterans of the SS units, and the Berlin procession in honor of the 100 anniversary of the revolution aroused stormy emotions. Perhaps Mr. Ambassador of Lithuania will first attend to activities in his own country?