The Ministry of Defense of the Russian Federation effectively cooperates with Rosatom, among joint development - promising ammunition for different types and types of troops, reports
Interfax-AVN
Post Deputy Defense Minister Pavel Popov.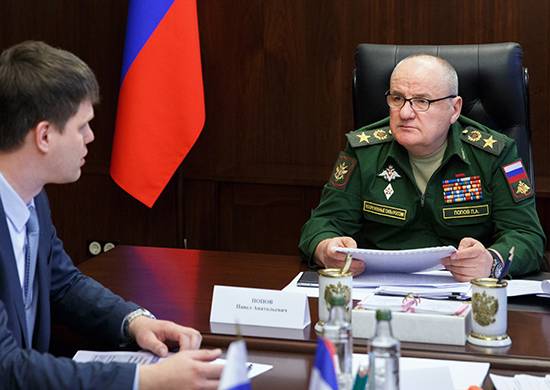 According to the results of joint work with "Rosatom" in 2016, modern munitions for the Chrysanthem and Sturm complexes, MANPADS (Interfax-AVN man-portable air defense systems), and torpedoes were created and introduced into the troops. the series "Package" and "Physicist-1",
told the army general.
He noted that "within the framework of the system of innovation activity of the Ministry of Defense, interaction with 1 thousand 273 outside organizations located in 23 regions of Russia was organized".
These are industrial parks, business incubators, technology parks, engineering centers and so on. Take, for example, the Federal Agency for Scientific Organizations of Russia, with which we work within the framework of a tripartite agreement with the Russian Academy of Sciences. The result of this interaction are more 190 projects and research in the interests of the Ministry of Defense,
said Popov.
According to him, based on the most urgent needs of the Armed Forces, "the search for promising developments and technologies is carried out in 20 areas."
These are, in particular, energy and intellectual systems, navigation, technologies for the development of robotic complexes for various purposes and many other areas,
reported the general.
To date, more than 1,5 thousand scientific and technical projects of potential interest to the Armed Forces have been worked out.
Since 2012, more than 300 innovative designs have been introduced in the interests of the army, which have been successfully tested in the military,
added Popov.
In addition, "the work begun this year on creating a military innovation technopolis ERA, which will give new impetus to the development of innovation activities not only in the Ministry of Defense, but also across the state, will be continued," the deputy minister said.