The Russian side made an offer to Indonesia to supply an additional batch of BMP-3F, transfers
Interfax
Post by Mikhail Petukhov, Deputy Director of FSMTC of Russia.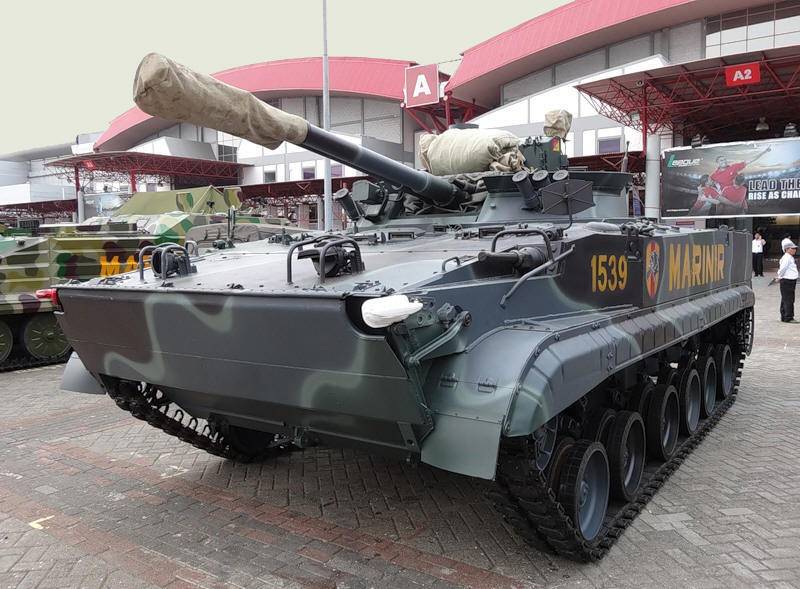 Now the foreign customer is considering proposals for the supply of an additional batch of BMP-3F,
said Petukhov at the Defense & Security exhibition in Thailand.
According to him, these machines have long been in service with the Indonesian Marine Corps and have "proved themselves very well".
Earlier, about the interest of Indonesia in the purchase of an additional batch of infantry fighting vehicles told the representative of the Federal Service for Military-Technical Cooperation Maria Vorobieva.
The Russian BMP-3F, supplied by Indonesia, proved to be excellent, and the Marine Corps is really interested in purchasing an additional batch of these machines,
She said, stressing that "the parties are currently agreeing on possible dates for the start of the negotiation process on this topic of cooperation."
The agency recalls that the BMP-3F, together with other military equipment, began to be supplied to Indonesia from 1992.