Russia and Thailand signed a contract for the supply of two Mi-17В-5 helicopters, in the future it is possible to supply a whole batch of such machines, said Deputy Director General of the Federal Service for Military-Technical Cooperation (FSVTS) of Russia on Tuesday, Mikhail Petukhov.
In September 2017 of the year, a contract was signed for the supply of two Mi-17В-5 helicopters in the interests of the Royal Thai Ground Forces. In the future we can talk about the party cars.
— сказал он на выставке Thailand Defense & Security, проходящей в эти дни в Бангкоке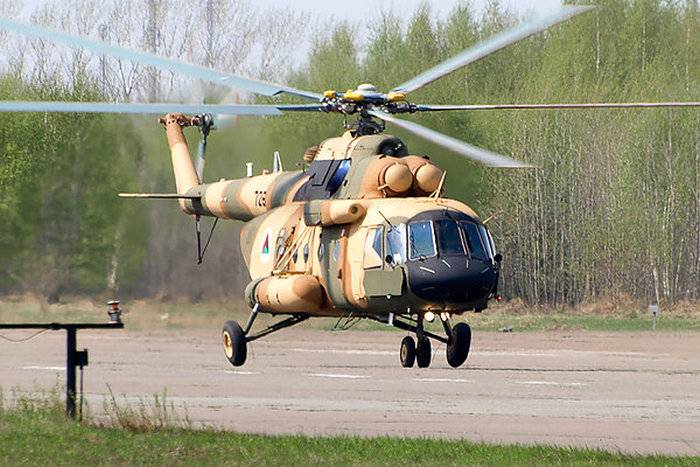 Earlier, the commander of the ground forces of Thailand, General Thirachay Nakwanit, said that Thailand intends to acquire an additional batch of Russian military transport helicopters Mi-17В-5, which will replace the air force operated by the American Chinook helicopters. This need is dictated by the limited defense budget of the country and the optimal combination of price and quality of Russian helicopters.
Mi-17В-5 are designed to transport people (troops) and various goods (including - on the external load). Mi-8 / 17 helicopters are used for military purposes, as well as in medical and search and rescue missions, carry cargo transportation, are involved in the protection of forests and fisheries. Currently, more than 12 thousands of helicopters of the Mi-8 / 17 series have been produced, which are delivered to the 100 countries of the world,
RIA News