Berlin before the end of this month can place an order for the manufacture of three spy satellites for the Federal Intelligence Service of Germany (BND). This is reported
newspapers
media groups Redaktionsnetzwerk Deutschland citing sources.
To date, the German Federal Intelligence Service (BND) is requesting aerial filming from the Bundeswehr or the armies of the allied countries, as well as purchasing satellite images from commercial structures. However, "due to the unstable situation in the world", the BND declared the need to have its own reconnaissance satellites.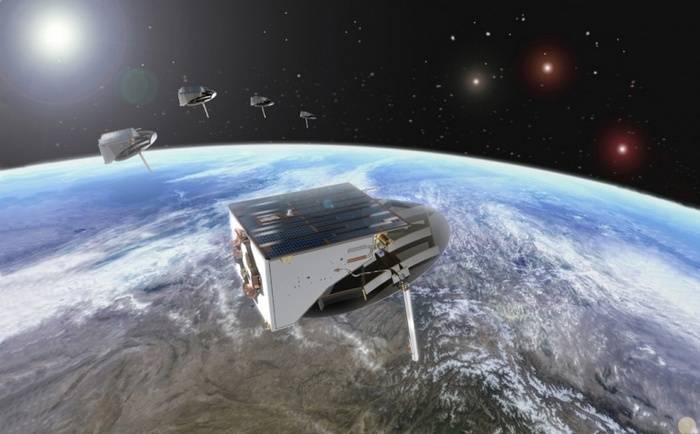 The program for the purchase of satellite "spies" called Georg. At the first stage of its implementation, it is planned to launch up to three satellites, from which BND will receive data. The basic cost of the Georg program is stated at € 400 million, with the parliamentary opposition criticizing the purchase of satellites, indicating that costs can double.
According to unofficial information, Airbus and the NVG SE have already submitted their proposals for the production of reconnaissance satellites. In addition, among the possible contractors is the company Israel Aerospace Industries. According to the plans, the launch of satellites into Earth orbit is planned at the beginning of the 2020s.