Unknown poured cement memorial "Eternal Flame" in the Park of Glory in Kiev, the website of the Ukrainian TV channel
"Espresso"
.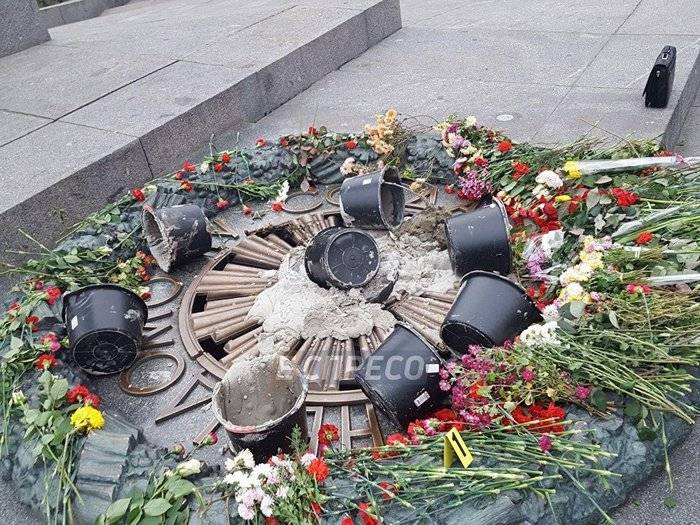 On Tuesday morning, November 7, the police received a message from a passerby. He noticed that the "Eternal Flame" is filled with cement. The police arrived at the scene. She discovered that the fire was indeed filled with cement. Near it, the vandals left eight more buckets.
Upon arrival at the scene, the police discovered that the fire was indeed poured with cement, and unknown persons left eight more buckets near it.
- the report says.
Law enforcement officers find out all the circumstances of the incident.
This is not the first case of vandalism in relation to this memorial. In April, unknown persons stole the bronze details of the Eternal Flame. Then they opened a criminal case under the article "Theft".