On Tuesday, the UN Security Council will officially consider the report of experts on chemical attacks in Syrian Khan-Sheikhoun 4 April 2017 of the year and Umm Chose 15-16 of September 2016 of the year, reports
RIA News
.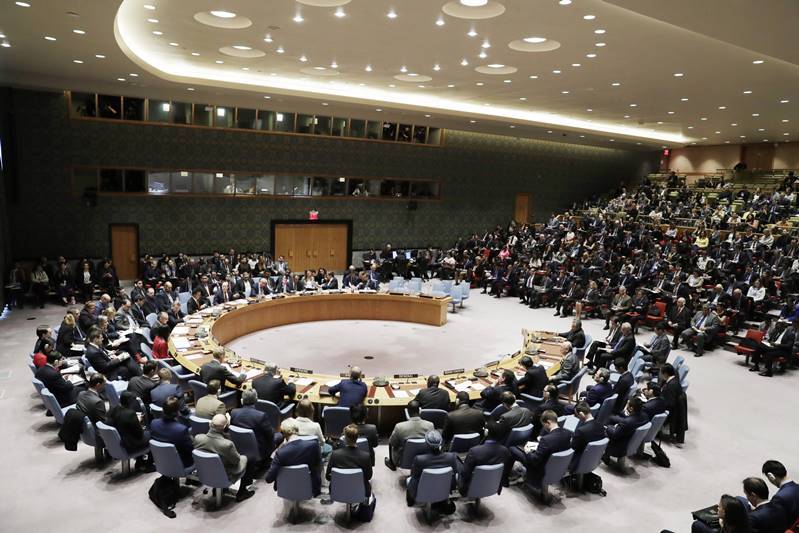 Experts concluded that in the first case, "the Syrian Arab Republic is responsible for the use of sarin," and in the second, ISIS (IG, grouping is prohibited in the Russian Federation) is responsible for the use of sulfur mustard.
After studying the report, Deputy Foreign Minister Sergei Ryabkov said that the document contains "flaws in the methodology," "logical inconsistencies, discrepancies, and internal contradictions." According to him, due to the influence of the United States, the joint mechanism of the OPCW-UN "was unable to fulfill its mandate."
Syria officially rejected the results of the report.
Last week, the United States and the Russian Federation submitted to the UN Security Council two different draft resolutions on updating the work of the RMC mission. The Americans proposed to extend the life of the mission on the 24 month without significant changes in the mandate. The draft resolution stresses that "no one in Syria should use, develop, produce, or in any other way acquire or store chemical
weapon
».
The Russian project updates the mandate of the CMP until May 2018. The document prescribes sending a team of specialists to the incident site in Khan-Sheikhun "to conduct a full-scale investigation using all possible methods", as well as to Shairat air base to collect samples for the purpose of "verifying allegations that sarin used in Khan-Sheikhun was stored at ".