Iranian Foreign Minister Javad Zarif said on Monday that the Saudi authorities are trying to impose responsibility on Tehran for the consequences of their own "aggressive wars", reports
RIA News
.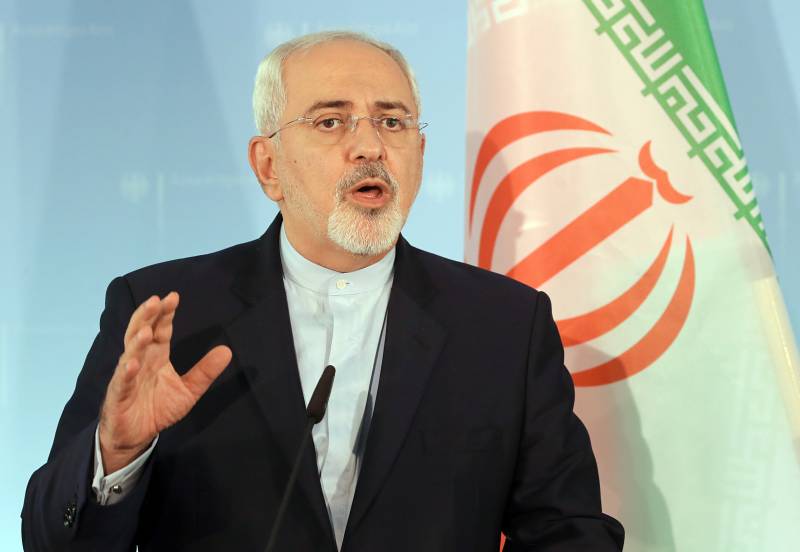 Saudi Arabia leads aggressive wars, deals with regional oppression, carries out destabilizing behavior and risky provocations. In the consequences (of this) she blames Iran,
wrote Zarif on Twitter.
He also noted that "visits to belligerent Saudi Arabia turned out to be dangerous for the health of the region." So, in his opinion, the visit of US President Donald Trump to this country "led to repression" by Bahrain following the "fall of Qatar."
In October, Abdullah bin Ahmed Al-Khalifa, head of the Bahraini Center for Strategic, International and Energy Research (DERASAT), accused Iran of destabilizing the situation in the Middle East through support for extremist groups in Syria and Yemen. In addition, in early June, Saudi Arabia, the United Arab Emirates, Bahrain and Egypt broke off relations with Qatar, accusing it of supporting terrorism, and stopped all communication with it.
The visits of Kouchner and the Lebanese Prime Minister led to the strange resignation of Hariri while he was abroad. Of course, Iran is accused of intervening,
added the head of the Iranian Foreign Ministry.
On Saturday, Lebanese Prime Minister Saad Hariri announced his resignation from the post of Lebanese Prime Minister, while in Riyadh. In his speech, he accused the Shiite Hezbollah movement and Tehran of inciting hatred in Lebanon and the Arab world, and said that he had learned about the attempted assassination.
In turn, the leader of the Hezbollah movement, Hassan Nasrallah, said that the reasons for the resignation of Hariri "should be sought in Saudi Arabia." He also suggested that Riyadh forced Lebanese Prime Minister Saad Hariri to resign and detain him in Saudi Arabia forcibly.