"Two key supporters of Vladimir Putin" put forward a proposal to restore the military base in Cuba. Such a move could lead to a new missile crisis, the Daily Mail newspaper writes. Article leads
InoTV
.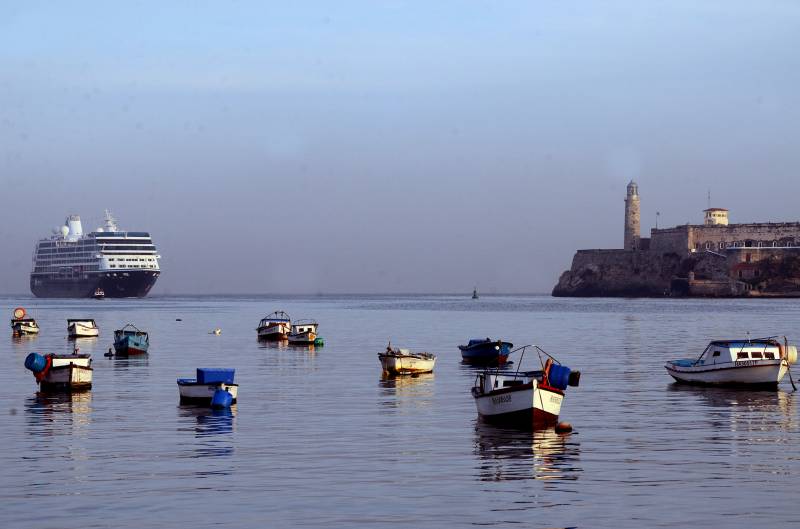 Our base in Cuba is the naval and
aviation
in the complex - should be. This is the key point
- the newspaper is quoted by the statement of the first deputy chairman of the Federation Council Committee on Defense Franz Klintsevich
According to him, Moscow must "resolutely respond to the deployment of US missile systems on the border of Russia."
Later, the head of the same committee, Viktor Bondarev, repeated the call, adding that "Russia should consider rebuilding the Russian military base in Vietnam."
I believe that the increase in tension in the world, open interference in the internal affairs of countries -
historical
Russia's partners do not rule out our return to Latin America,
said Bondarev, adding that such a step should in any case be coordinated with the Cubans.
The author recalls that the Russian base was deployed on the Isle of Freedom in the Havana area in 1962 - "it was then that the Caribbean missile crisis broke out that almost led to a nuclear war. The Soviet base in Cuba was the largest of its kind. "
The base was closed in 2002 year. Vladimir Putin decided that its service was too expensive for Russia, which by that time had begun to allocate significant funds for the development of a group of reconnaissance satellites.
Bondarev also called for the restoration of a military presence in Asia.
We should also think about the return of the Russian Navy to Vietnam with the permission of the local government,
noted the head of the committee.