By the centenary of the Russian revolution, European experts are in a hurry to make regular historical and even alternative futurological discoveries. One such discovery was made by Richard Appelbom. In his opinion, the Communists are "much more dangerous than the Nazis."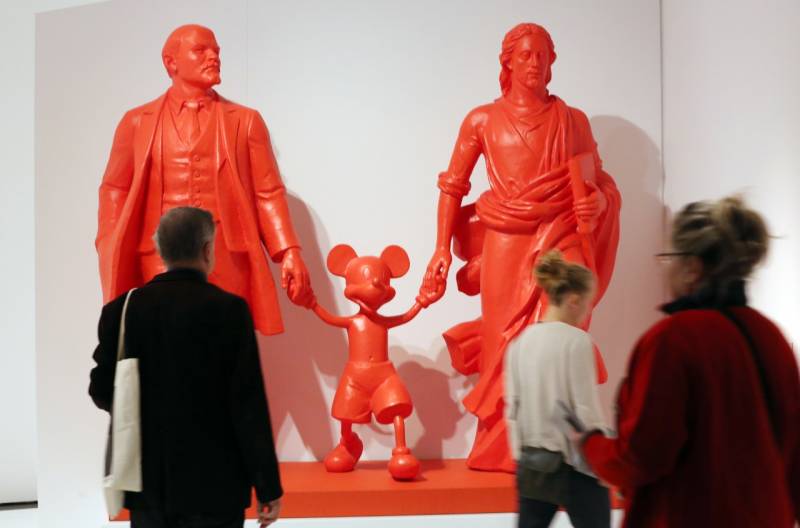 If the revolution were not Russian, then the Nazis would not have appeared in Germany! About this in the publication "Vestmanlands Läns Tidning" wrote Richard Appelbom.
For seventy years in power, the Communists in the USSR have done more harm than good, the site cites his opinion.
"InoTV"
. After all, the Communists in power suppress democracy, tolerance, and economic development. That's why true communists "can be much more dangerous than the Nazis": the latter demonstrate their wolfish grin openly.
The journalist calls the Russian revolution a "coup d'état." It was all like this: the Communists took power, and then did not want to let it out of their hands.
Now, a post-Soviet country that has rolled back into the past is ruled again ... by the king. It is not for nothing that The Economist compared Vladimir Putin's rule with tsarism, not communism. The signs are obvious: the church has gained strength again, and "all power belongs to Tsar Putin."
Richard Appelbom's conclusion: "... in seventy years communism has not achieved much in Soviet Russia. He rather brought more harm. "
"Party dictatorship", "violence and hunger", "cleansing", which took place in the USSR, were characteristic of China. We can't talk about socialism: both states have "rejected" it. Healthy capitalism, too, does not smell: both states adhere to "predatory capitalism" and not a market economy. "Human Rights" are not respected.
And here is the historical forecast in hindsight: "If the communists had not taken power in Russia, it is unlikely that the Nazis would succeed in taking power in Germany. The coup 1917 of the year occurred because Russia continued the war on the side of the Western powers after the abdication of the king. Although no one knows what would happen to Russia if it had made peace earlier, the continuation of the war looks like a big mistake. "
If, in an open democratic society, the Communists can still make a positive contribution, Appelbom acknowledges, then if they take power, they demonstrate their incompatibility with democracy. The fact is that democracy and market economy recognize human imperfection and can be improved, and the Communists do not tolerate deviations from their teachings. As a result, they turn into oppressors.
Appelbom urges to beware of communism.
So, we note, the journalist seals the Communists with their orthodoxy, at the same time forgetting how the advanced democracies carry their ideas to some "backward countries". No wonder the very image of liberal democracy has long been associated with bombs and napalm. And in this exclusivity other democrats believe sacredly so far.
Observed and commented on Oleg Chuvakin
- especially for topwar.ru