In the United States announced the final deadlines for the creation of hypersonic
weapons
. Edition
Scout warrior
writes that the United States is seeking to speed up the process, since samples of hypersonic weapons "are already being tested in Russia and China." A statement about the Russian and Chinese military "hypersound" tests was made during a report by representatives of the US military.
Chief Air Force Researcher Jeff Zacharias states that the first flight of a hypersonic reconnaissance drone is to take place in the 30s of our century, and approximately after 10 years after that, a reusable reconnaissance hypersonic drone will take to the air. It is noted that we are talking about the UAV, which will move at a speed approximately 5 times the speed of sound. One of the main tasks, as noted, facing American engineers - the calculation of the geometry of the wing of these drones.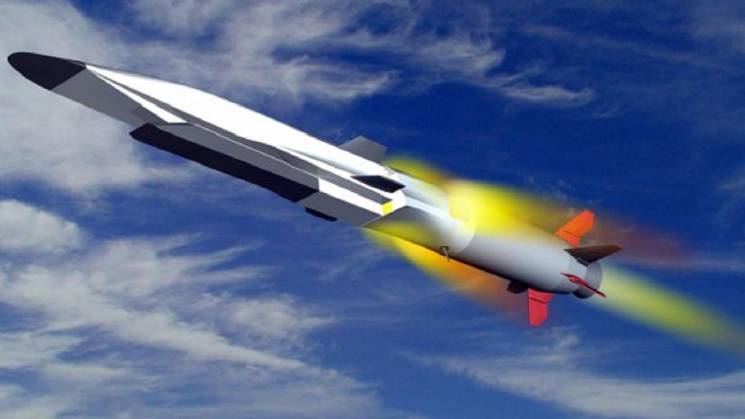 Hypersonic missiles, according to Zacharias, in the United States will be put into service much earlier. This will happen in 2020-e years.
Earlier in Russia, military experts noted that the first domestic airborne hypersonic munitions will appear before the 2020 year. For obvious reasons, no details are given on the progress of the development of hypersonic rockets in either Russia or the United States.
It is known that in addition to Russia, the USA and China, they are engaged in the development of hypersonic weapons, for example, in Australia.