There are reports from Syria that journalists from Russian TV channels Zvezda and NTV were injured in Deir-ez-Zor. Reports say that journalists from Russia were injured in a land mine explosion. Press office
chief defense department
country notes that there is no danger to the lives of injured journalists.
Named the victims of the preparation of a report from the Deir-ez-Zor staff of Russian TV channels. These are Ilya Ushenin and Timur Voronov (both are NTV), Dmitry Starodubsky and Konstantin Khudoleev (both are "The Star").
It turned out that five soldiers of the Russian mine action center, operating in the Deir ez-Zor quarters and conducting demining, were injured as a result of the explosion.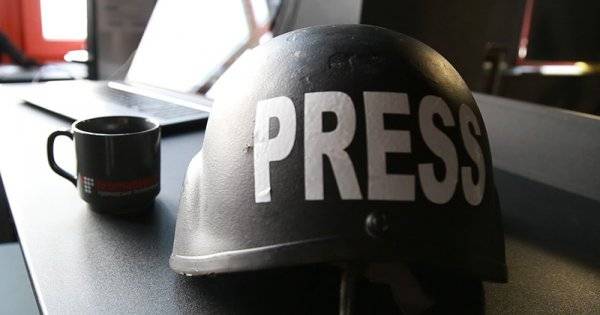 All the victims of the explosion in Deir ez-Zor were brought to Russia
aviation
base "Hmeimim" in the province of Latakia. They received the necessary medical assistance.
"Military Review" wishes injured journalists and military personnel a speedy recovery.