I like the guys from the IOC. I just love to read about serious people who are engaged in combining sports and politics. Why? After all, there is a musk ox in nature! Somehow, after all, they are united. Sheep and bull. I have not seen this animal for a long time. Somehow it does not draw me into the world of wildlife. But to hear something about this miracle of nature - heard.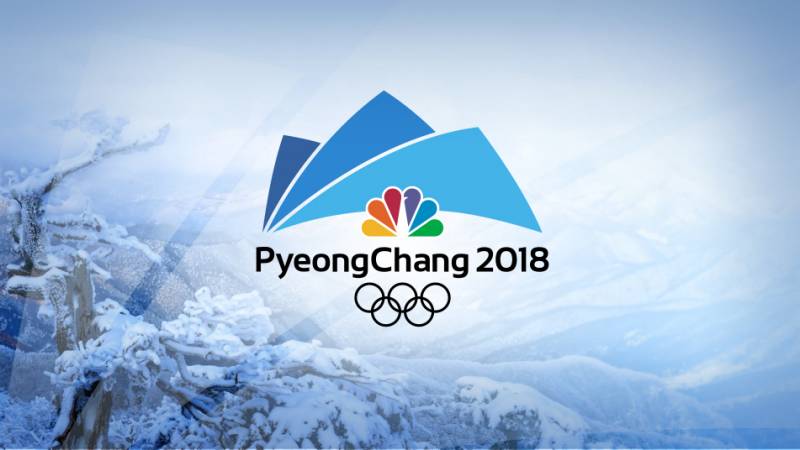 Only here what the IOC representatives in Prague at the plenary session of the Association of National Olympic Committees talked about yesterday reminds me more of the work of other biologists. Those who in Hollywood films cross garbage and cockroaches. So that people live on our planet more fun. Why? Lies on the floor a pile of garbage, do not pass not pass. He pressed the switch ... The garbage through the gaps itself ran away. Clean - the guarantee of health!
Talking about numerous doping scandals is already so annoying that they don't cause much attention from the public. Someone from the townsfolk still doubts the medical support of professional athletes? Someone really thinks that an ordinary, without "feeding" person can show such serious results in high-performance sports? Or that recovering from all loads is possible as soon as possible?
In general, we live happily, as one Russian humorist said. Russian skiers are still "shaking" on a tip from the commission of Richard McLaren for consumption of doping. Moreover, our skiers Alexander Legkov and Evgeny Belov were found guilty of using this very doping and decided to annul their results at the races at the Olympic Games in Sochi. And this already after it turned out that this very McLaren had craped with his conclusions.
I don't want to be the victim. Violated - get the full. Especially since such healthy guys like these Legkov and Belov compete practically with people with disabilities from Northern Europe. Look at the teams in Norway, Finland and a few more countries. There is not a single healthy person. Completely asthmatics. We should even be ashamed of simply competing with these disabled people.
We often write that the West is not learning anything about Russia. That Europeans and other Americans continue to bend their line, even when it is obvious to everyone that this line, to put it bluntly, twitches like crap. Alas, upset readers. The West is a great student.
Remember the beautiful gesture with our delegation in the PACE? When "we do not want to listen to parliamentarians from an aggressor country"? Like, let them sit in a corner and learn normal democracy. Well, sat down. They waited for these idiots to understand that without us nothing can be solved in Europe. Not wait. And then remember? "Guys, at this performance, we are not satisfied with the price. We decided not to buy anymore." And what is the result?
And the result is simple. It turned out that one "spectator" paid most of all these "artists". And when he left, there was nothing to eat. It began in the "troupe of the European theater" reel. "Bring the viewer back! Let him not only sit, but clap! We agree!"
About the same thing happened in Prague. All these leaders of national committees have learned well the lesson of PACE. I will not bore you with my own conclusions. the phrase voiced by the head of the ROC Alexander Zhukov is quite enough: "IOC President Thomas Bach and Janez Kocioncic also said this, and said that Russian athletes who are not guilty of anything should not suffer."
For those who do not understand the situation, I will explain. In order to "punish" Russia, it is necessary to punish OCD. And for this you need to find athletes who took doping at the behest of this very OCD. Or to prove that OCD knew about taking illegal drugs, but hid this information. From practice, readers can already conclude how this will be done. there will be someone's statement. Then there will be a solution. And after the Olympics, it turns out that the applicant lied. But "the train is already gone" in
history
.
In this case, the IOC will remove the national QA from work and impose a ban on the participation of "dirty" athletes in the Olympics. Thus, the country is deprived of the right to participate in the Olympics and, accordingly, to participate in all ceremonies. And this means that there will be no Russian flag at the Games, there will be no Russian anthem, there will not even be athletes in Russian uniform. There will be, as it was once the "sportsmen-olimpioniki" in general. And they will perform under the Olympic flag!
And this is where the "dog is buried"! Athletes have to live on some money. For some money to train. Pay contributions to the federation to be able to speak. And who should pay? Who has such funds? That's right, the country must pay, which is not!
I did not for nothing remind readers of the PACE. Today, "play" in the same game. Only in the role of "spectators" of this "new theater" are not the parliamentarians, but athletes. Now they must endure humiliation for the sake of the coveted Olympic medal. Now they should be spat upon.
I really liked the instant reaction of our hockey players to such an offer. Still, hockey is really a game of men. In every sense of the word. ROC Vice President Gennady Timchenko: "The hockey team cannot perform in Pkhenchkhan under a neutral flag, and it's just that, it would be strange. In general, the head of state has clearly said how we feel about a possible decision on admitting Russia to participate in Olympics under some incomprehensible flag. "
Honestly, the money for the participation of our athletes in the Olympics is absolutely not a pity. They deserved such an honor. They deserve their victories. Labor, then, blood, health deserved. But these are Russian sportsmen! They represent Russia, not some kind of structure. Let even such a respected, as the IOC. And they must compete, including for their country. Under the banner of his country and the anthem of his country.
Now you just need to return you, dear readers, a few days ago. Moreover, Gennady Timchenko reminded about this. I hope there are no readers who doubt the competence of the Russian president in matters of international politics. Including, in the competence in those "undercover games", which is not customary to talk openly.
Remember the speech of Vladimir Putin on the Valdai forum? But it was precisely there that Putin openly declared that serious pressure was being put on the IOC in order to force Russia to perform under a neutral flag or not to speak at all at the Olympics! Putin never says anything unless the information is verified and re-checked many times. The Russian president has such information!
"We have no complaints about the International Olympic Committee, there are very decent people, business people. But they also depend on advertisers, on television channels, on sponsors, and so on. And these sponsors, in turn, receive unambiguous signals from certain American instances, and we don't just guess about it, but we know about it. "
If a little closer look at the open press and analyze the statements, then even the list of countries-opponents of Russian athletes is known. Who cares, see the materials of the meeting of representatives of the National Anti-Doping Organizations (NADO) in Denver. It is there that you will see all the "guardians for the purity of the sport" in full. All 17! And what do you think, who in the "Glavnuki"? Naturally, USA, UK, Canada ...
I do not envy the IOC now. The position of "snake in the pan" is really not enviable. On the one hand, there are millions from companies that are controlled by "guardians." On the other hand, there are millions from Russia and Russian companies. Yes, and spectator interest in the Games. Agree, Games without the Russian national team will be short. This, too, was already in the past.
But our position, no matter how pitiful those who prepared to play at the Games, should be simple. Or full participation. Or full-fledged, including the possible withdrawal of OCD from the IOC in general, non-participation. Politics and sport are incompatible in principle. And the Olympic slogan that we see at every Games ("O sport, you are the world!") Must always be implemented.
Otherwise, why do we need the Olympic Games? Another World Cup format? Maybe my point of view is radical. But honestly, I respect our athletes. I respect our country. I respect our people. And I will not give the opportunity to spit on this my personal respect. Want to humiliate? Try it.