It became known that the test flight of the An-148 aircraft made in Voronezh ended in failure. Information Agency
Interfax-AVN
cites a message stating that the crew had to land the plane ahead of schedule. The reason for the emergency landing was the failure of one of the An-148 engines during the flight, which was reported to the agency by the press service of the Voronezh Aircraft Manufacturing Society (VASO) (included in the UAC).
During the test flight on board the aircraft were five crew members.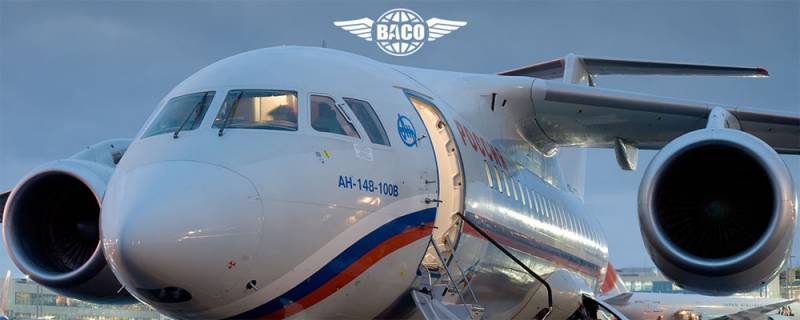 From the report:
Landing occurred in normal mode. No harm done.
After the failure of one of the aircraft engines, a special commission is created to ascertain all the circumstances of the incident.
For reference: the aircraft An-148 VASO produced by order of the main defense department of the country. This is a short-haul narrow-body passenger aircraft, designed to carry passengers to 80. Limit distance for flight - 4,4 thousand. Km. The aircraft was developed by the Antonov ASTC (Ukraine). The first flight was made in 2004 year.