The presentation of the so-called "Marshall Plan for Ukraine" is being held today in the Lithuanian Parliament. The fact that the presentation is carried out in one of the indebted countries of the European Union, which itself can not pay its debts, can be called the most interesting fact.
The presentation is held by the Speaker of the Lithuanian Parliament, Viktoras Prantszketis. The Speaker of the Sejm said that Ukraine "can be allocated financial assistance" for the period from 2020 to 2027.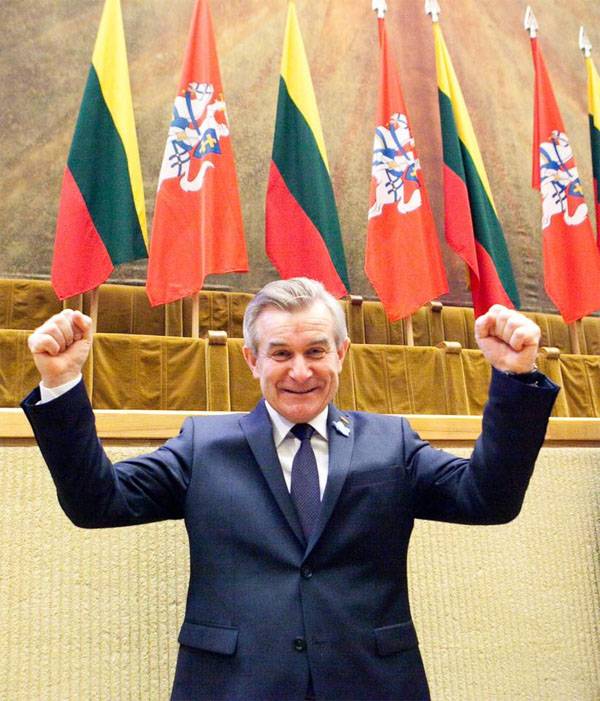 In the photo Viktoras Prantsketis
Lithuania itself is not going to actively finance Ukraine. But Pranzketis appeals to the USA, Canada, Japan, countries of the European Union with a proposal to support Ukraine. The author of the Marshall Plan for Ukraine itself is a Lithuanian group led by former Prime Minister of the Baltic Republic, Andrius Kubilius. Kubilius said earlier that in order to resolve the issue of Ukraine's integration with Europe against the background of restoring the infrastructure of the "Square" in the first stage, it will take about 20 billion dollars.
As you know, in Europe it was previously noted that no "Marshall Plan for Ukraine" is intended to be considered because Ukraine has already received impressive financial assistance from the EU and the IMF. Moreover, the EU recalled that in the 2019 year, Ukraine should start repaying loans.