The United States, South Korea and Australia began on Monday joint naval exercises in the waters off the South Korean island of Jeju Island on the eve of the visit of US President Donald Trump to Seoul. This was announced by the command of the South Korean naval forces.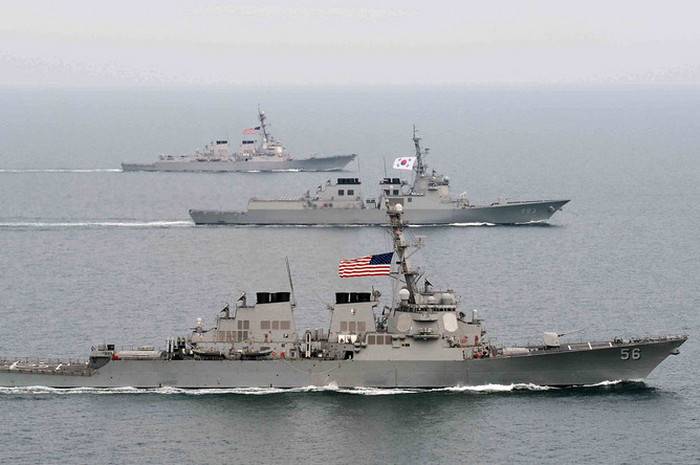 According to the data, the exercises will last two days. They involved four ships - the South Korean destroyer Sejong (Sejong) with guided missiles on board and the Aegis early warning system, the American destroyer Chafee, and the Australian frigates Melbourne and Parramatta. Coastal patrol aircraft P-3 and MH-60 helicopters are also expected to take part in the exercise.
The current exercises are aimed at the suppression by the combined naval forces of the allied states of the import and export of North Korean nuclear
weapons
and other weapons of mass destruction, to the implementation of the resolutions of the UN Security Council regarding the unlawful provocative actions of North Korea
- declares the command of the Navy of South Korea.
Exercises are held against the backdrop of a great trip Trump in Asia. He is currently in Japan, and on Tuesday arrives in South Korea. The topic of the DPRK's nuclear weapons, which Pyongyang is developing under the pretext of a threat from America, has become one of the central ones on Trump's trip, reports
RIA News