Pacific Rescue Team
fleet
put into operation a new generation multifunctional modular diving boat "SMK-2177"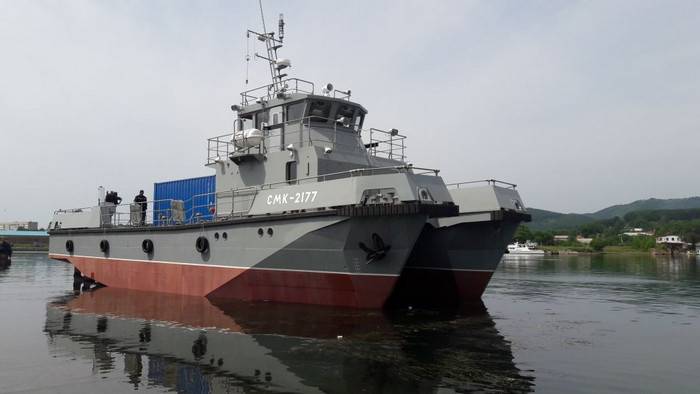 The multifunctional modular boat "SMK-2177" is the second vessel in a series of three boats of the 23370М project. It was built for the Pacific Fleet and launched in August of this year.
- said Nikolai Voskresensky, head of the department of information support for the press service of the Supreme Military District for the Pacific Fleet.
The vessel was developed by JSC KAMPO (Orekhovo-Zuyevo), and is the development of the project of modular boats, which have proven themselves during service on the Black Sea and Baltic fleets, as well as on the Caspian flotilla. Based on practical experience of their use, significant changes have been made to the new project. "QM-1277" has improved seaworthiness and increased speed, improved habitability conditions, more advanced diving complex. The boat is designed to perform search, rescue and underwater technical work in the bases of the Navy forces on open roads, including to provide diving descents to 45 meters.
According to Voskresensky, a flag-raising ceremony will be held on a new boat in Vladivostok in a few days.