In Saudi Arabia, discovered the wreckage of a crashed helicopter, on board which was the deputy governor of the Saudi province of Asher, Prince Mansur bin Mukrin. In addition to Prince Mansur, at least eight high-ranking officials of the kingdom were aboard the helicopter. According to recent reports, they all died.
The helicopter stopped communicating the night before. The board was returning with officials after an inspection mission to southwest Saudi Arabia.
Information Service
Saudi Press Agency
It comes out with a report that the search and rescue operation is continuing in the area of ​​detection of helicopter wreckage.
From the material:
Emergency personnel and the military continue to search for survivors of the crash.
A shot from the site of the collection of helicopter wreckage: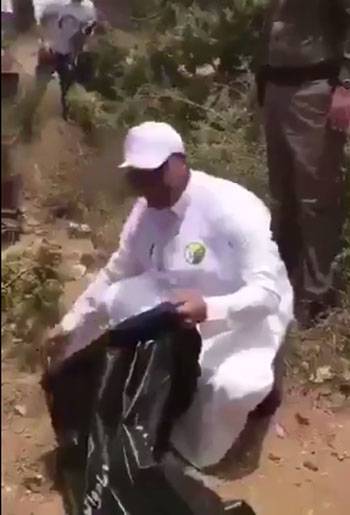 A snapshot of the last video, which depicts Prince Mansur bin Mukrin and other officials before boarding: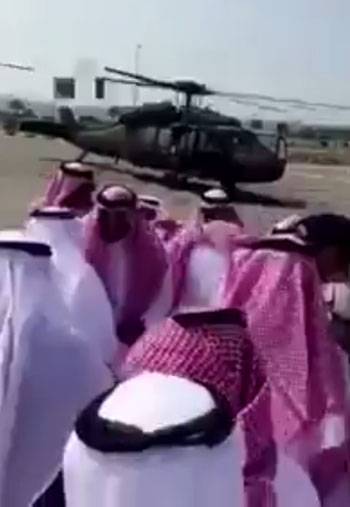 The official authorities of Saudi Arabia have not yet commented on the incident.