The statement by the head of the Defense Ministry of Germany Ursula von der Lyayen about the need to support the democratic resistance of young people in Eastern European countries is unacceptable, leads
TASS
Opinion of the Deputy Minister of Defense of Poland Michal Dvirchik.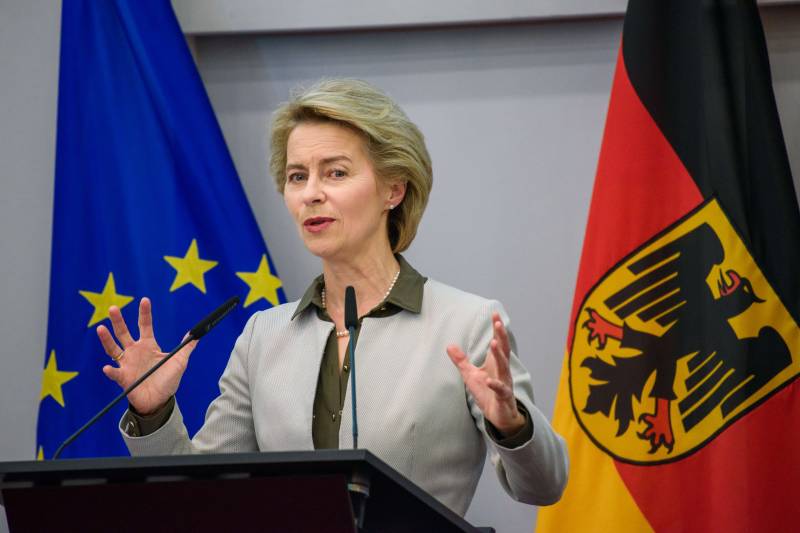 On Thursday, Ursula von der Lyayen announced her desire to "stand up for the countries of Eastern Europe." She called for the support of the "healthy democratic resistance of the younger generation in Poland". According to the minister, youth support is a matter of the EU, which should not rush to "add up
weapon
". "The struggle for common values, which everyone has the right to wage, and even those who do not share the opinion of the government of their country, is priceless," she said.
Sounded words are unacceptable. I can not imagine that some politician from the Polish government, in fact, intervened in the affairs of another country, calling for some social group or political party to fight their own government,
said Dvorchik, noting that "such situations need to respond."
Earlier, Polish Defense Minister Anthony Matserevich had already instructed his subordinates to call the German military attache in Warsaw to discuss the current situation. The intention to take diplomatic steps was also announced by the Ministry of Foreign Affairs of the Republic.
The Polish opposition, meanwhile, considers the reaction of the authorities to be excessive. According to Deputy Robert Tyshkevich of the largest opposition party, Civic Platform, the attache's challenge is "this is too high a level of diplomatic reaction, after which relations can be frozen".
The politician believes that the Polish military leadership misunderstood the words of the German Defense Minister, "unleashing a tantrum about the alleged involvement of the German side in our internal affairs." Tyszkiewicz called the actions of Warsaw "a deliberate aggravation of Polish-German relations."