The fire arose in the stock of weapons of the Armed Forces of Ukraine in the area of ​​the settlement Skilled to the north of Donetsk, reports
RIA News
message of the representative of the operational command of the DPR.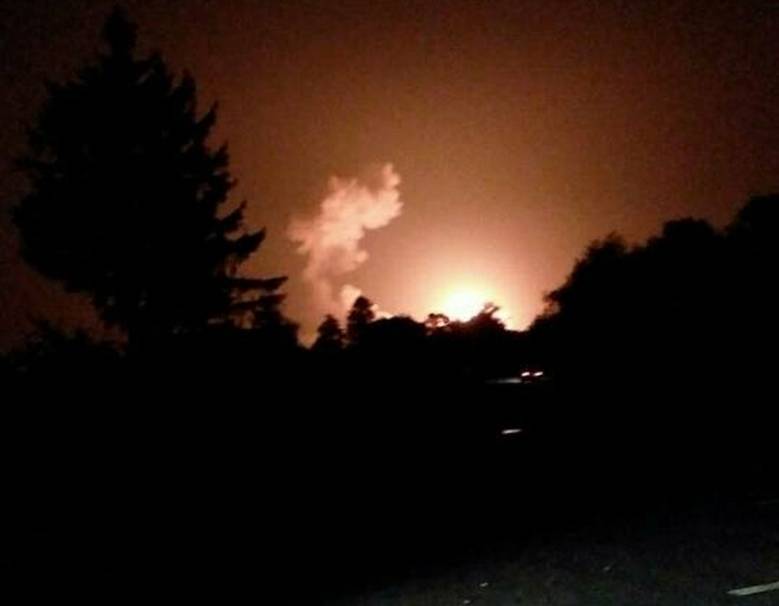 Archive photo
According to data from local residents, in the area of ​​the settlement of Skilled in the territory of the location of the military unit 42 of the battalion 57 of the Ukrainian Armed Forces brigade, because of the violation of security measures during the storage of ammunition, there was a fire of weapons depots,
A spokesman for the command told reporters.
According to eyewitnesses, "explosions of ammunition in the warehouse pose a threat to local residents, but no organized evacuation of people is carried out."
This is not the first case of fire in the Ukrainian ammunition depots lately. In late September, a fire occurred in Kalinovka, Vinnitsa region. Initially, assumptions about sabotage were made, however, the Chief Military Prosecutor of Ukraine, Anatoly Matios, denied this version and stated that the warehouses were guarded poorly, and the fire alarm system did not work. The Prosecutor General's Office of Ukraine considers dereliction of duty to be one of the causes of the fire.