The former head of Catalonia, Carles Puchdemon, and four ex-advisers of the region's generality are detained for an hour, reports
RIA News
the message of the representative of the federal prosecutor's office of Belgium.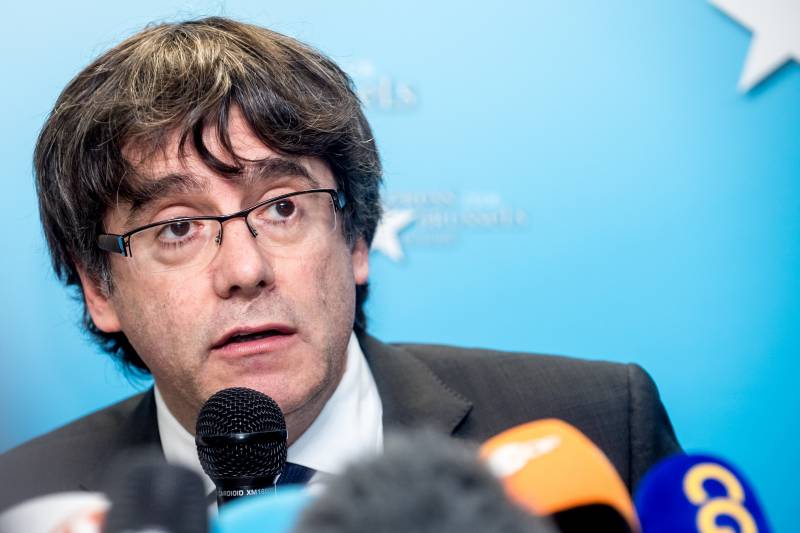 All five wanted men came to the police this morning. They are imprisoned
he told reporters.
According to prosecutors, "Puchdemon and other members of the Catalan government came voluntarily accompanied by lawyers."
A representative of the Ministry noted that "the maximum period of detention is 24 hours." During this time, the judge must decide on their future fate.
The decision may be the following: "failure to execute the arrest warrant issued by Spain for Pucdemona and four ex-counselors of the Generalitat de Catalunya, the extension of their detention or release upon compliance with a number of requirements or bail.
If the judge decides to extend the detention, they will be sent to prison.
All five will be interrogated during the second half of the day by the investigative judge of Brussels, who is charged with this matter,
said the representative of the prosecutor's office.
Recall, 3 November The judge of the Spanish National Court of Justice issued a decree on the arrest of Pucdemona and other former members of the wife of the Generals in Brussels. The document was handed over to the Belgian prosecutor's office.
The government of Catalonia is accused of rebellion, embezzlement of public funds, abuse of official position and insubordination to the authorities.