The Syrian military found in the city of Deir-ez-Zor a car stuffed with explosives, where a container with chemicals was also located, the correspondent reports
RIA News
.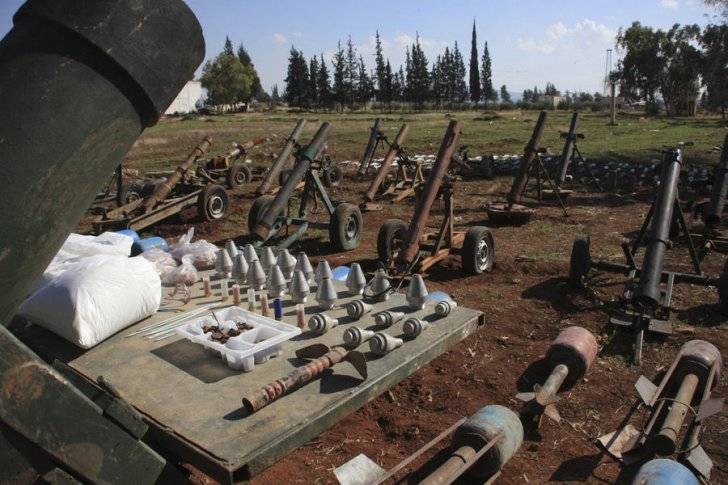 Archive photo
The container was labeled, indicating that the chemical elements contained in it "can only be used in laboratories and is contraindicated for medical use."
Nearby, the military found two warehouses with
weapons
where "a large number of American-made M-16 assault rifles, Steyr, Dragunov, G3 sniper rifles, mortars of various calibers, as well as armor-piercing shells and hand-held grenade launchers with ammunition kits in large quantities were stored."
Some rifles were mined in such a way that the charge detonated when the trigger was pulled.
Another group of military discovered in the city of 6
tanks
and a large number of mortars previously owned by terrorists.
"The mine clearance and mop-up operation is still ongoing, and it is possible that other warehouses with weapons and ammunition that belonged to the IG faction (banned in the Russian Federation) will be found," the Syrian officer told the correspondent.