Warsaw expects concrete proposals from the Ukrainian authorities to find a compromise on
historical
issues transfers
TASS
statement by the Polish Foreign Minister Vitold Vashchikovsky.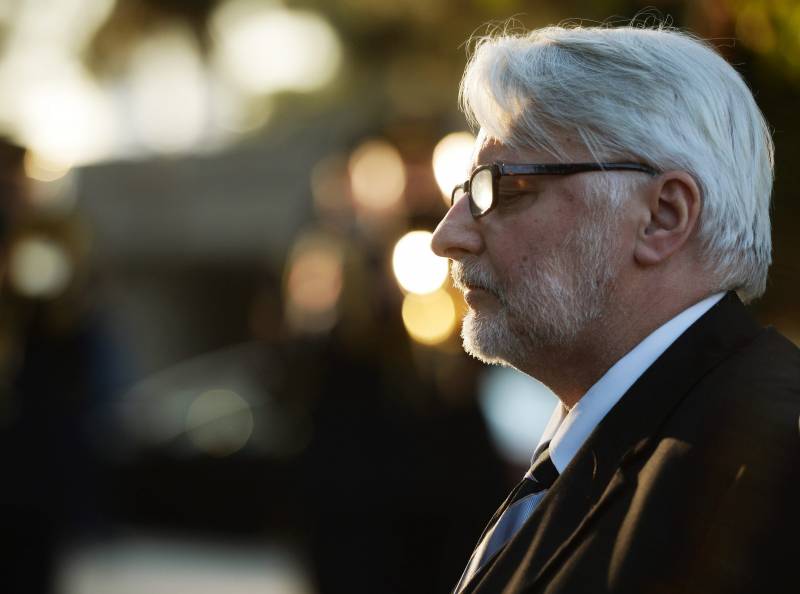 On Thursday, the minister said that the citizens of Ukraine, who hold radical anti-Polish views, will not be allowed into the republic. The Ukrainian Foreign Ministry stated that there were no such sentiments in the republics and called on Warsaw for historical reconciliation "by mutual perception" of the two countries.
The statement of the Ministry of Foreign Affairs of Ukraine that there are no anti-Polish sentiments among Ukrainians is very pleasing to us, but we are waiting for concrete substantive actions in matters of history,
Vashchikovsky said during his visit to Lviv.
According to him, in Ukraine there are "obvious incidents of various nature" and individuals who "behave in an unpleasant manner."
If, in addition to the statements of the Foreign Ministry, concrete actions will also be taken to cooperate with Poland, then on our part there will certainly be openness,
added the minister.
The relations of Ukraine and Poland in matters of historical memory have recently deteriorated markedly. In Warsaw, the Ukrainian government's policy of glorifying the soldiers of the Organization of Ukrainian Nationalists (OUN, banned in the Russian Federation) and its leader Stepan Bandera, responsible for the massacres of Poles in Volyn in the 1942-1945, is being negatively perceived.