Iran is responsible for launching a rocket from the territory of Yemen towards Riyadh, reports
TASS
Statement by US President Donald Trump.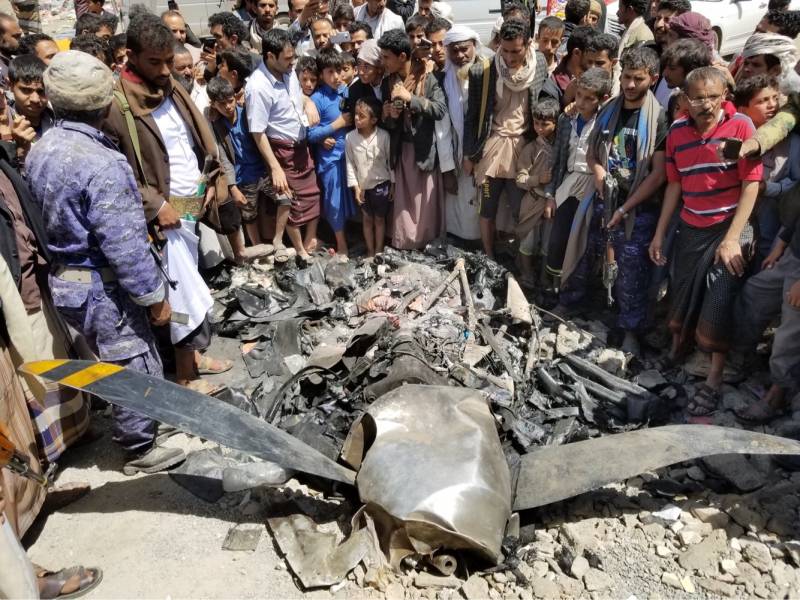 American drone downed by Hussites in the north of Sana'a (Yemen), October 2017
We produce the best military equipment in the world. Iran, in my opinion, has just attacked Saudi Arabia. Do you know about this, yes? You saw that a rocket was launched,
Trump said on Saturday aboard his plane heading for Japan.
And our systems shot down this rocket in the air. That's how good we are. Nobody does what we produce, and now we sell it all over the world,
added American leader.
On Saturday, Sky News Arabia reported that Saudi air defense forces "intercepted a missile launched from Yemen's territory towards Riyadh by the Hussite rebels." According to the information, the rocket aimed at the capital's international airport was shot down.
Channel Al Arabiya, in turn, noted that the incident did not affect the work of the airport: the planes land and take off on schedule. This is not the first case of intercepting missiles launched from Yemen through the territory of Saudi Arabia.