The Presidents of the Russian Federation and the United States, Vladimir Putin and Donald Trump, during a possible meeting in Vietnam at the APEC summit, can discuss the fight against international terrorism, Syria and the DPRK, reports
RIA News
statement by the Ambassador of the Russian Federation in Washington, Anatoly Antonov.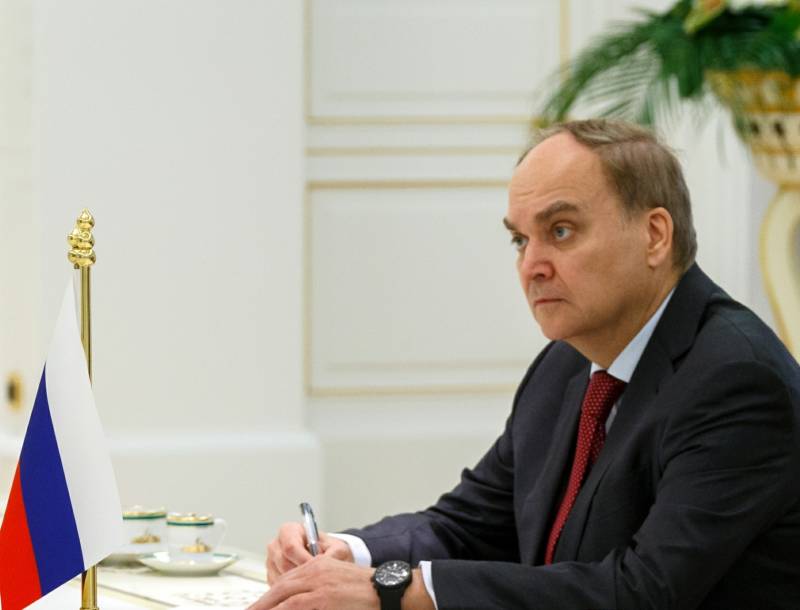 I believe that contacts between leaders are always helpful. If the leaders sit down together and talk, they can have a very broad agenda for discussion,
tale Antonov on the sidelines of the conference of the Russian-American Association of Scientists (RASA-USA).
According to him, "one should not be a politician or a diplomat to understand that the main problem is the fight against international terrorism."
How to do so to prevent such events that we saw in New York. How to do everything so that people in Syria began to live in peace. When the political process begins, how to speed it up,
noted the ambassador.
He also recalled the initiative of Moscow to meet various Syrian opposition groups in Sochi.
I think that this issue could be discussed. Well, being in Asia, it is clear what other problems. This is the problem of the DPRK,
said Antonov.
Peace would only win if the two leaders met and talked about topical issues ... The expectations are, of course, positive, if a decision is made on both sides,
summed up the diplomat.
Earlier, in an interview with Fox News, Trump stated that he considers possible negotiations with the Russian leader in Vietnam very important, since Moscow can assist in increasing pressure on the DPRK. In addition, the American leader intends to discuss a peaceful settlement in Ukraine.