No regime or nation should underestimate the determination of the Americans, who are the most fearless warriors in the world, reports
RIA News
Statement by US President Donald Trump.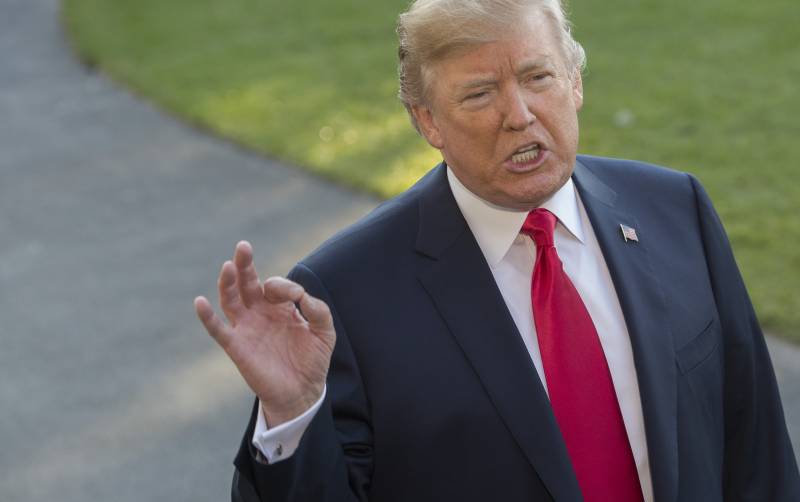 Today, Trump arrived at the American base "Yokota" near Tokyo, the broadcast of his speech was conducted on the website of the White House.
During his speech, he repeatedly thanked the US military for their service, stressed the importance of the Yokota base for Japanese-American cooperation and for ensuring peace and stability in the region and the world, and also showed respect to the people of Japan.
We rule in the air, we rule in the sea, we rule on land and in space. And not because we have the best equipment, although it is. But because we have something better than equipment. We have the best people ... Your dedication and competence make you the most fearless forces in
stories
of our world
said the president.
He stressed that the country "will never bow down, will not give up and will not hesitate to protect its people, its freedom."
Neither the dictator, nor the regime or the nation should not underestimate the determination of the United States. From time to time in the past we were underestimated. For them it was not very nice, was it?
Trump added.
The President of the United States arrived in Japan on an Asian tour. As expected, on Sunday, the US president will hold a working lunch with Japanese Prime Minister Shinzo Abe. On Monday, it will take the imperial couple of Japan.
After Japan, Trump 6-7 will visit South Korea on November, on Wednesday - to China, on November 10, the US president will travel to Vietnam, where he will participate in the APEC forum.