The rearmament of the third regiment of the Glukhovsky division of the Strategic Missile Forces (RVSN) of Russia deployed in Western Siberia to the newest YARS mobile ground soil missile system (PGRK) will be completed in December 2017, said Major General Pavel Burkov.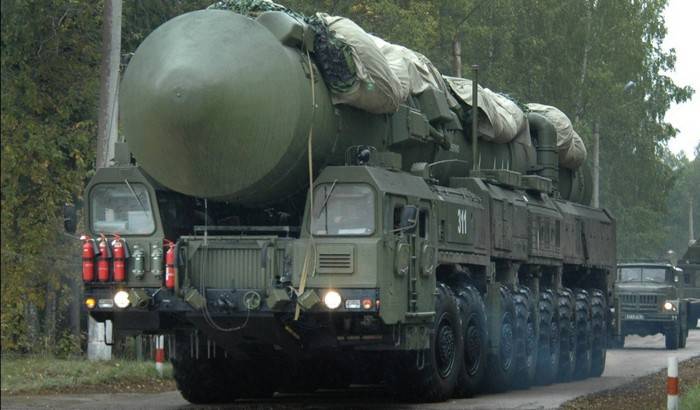 The Guards Rocket Glukhov Order of Lenin. The Red Banner Order of Suvorov, Kutuzov and Bogdan Khmelnitsky, the 5 division of November will mark the 75 anniversary of its formation. The missile compound is armed with the "Yars" PGRK equipped with a solid-fuel intercontinental ballistic missile (ICBM) with a split head RS-24.
We are completing the deployment of the third regiment to the new Yars missile system, and in December the division will be completely re-equipped
- quotes Burkova newspaper "Red Star" in the article "Yarsy" in the Siberian taiga "
Due to the fact that the state tests of the new missile complex were carried out on the basis of our division, our personnel, in collaboration with representatives of the military-industrial complex, the direct producers of this
weapons
mastered the technique and theoretically and practically
- added the division commander, transmits
RIA News