Starting next year, the German crews
tanks
Leopard 2 will use new shells for firing. According to the press service of the company Rheinmetall, at the beginning of next year, the company will begin to supply the Bundeswehr with new DM98 tank shells.
Rheinmetall points out that DM98 projectiles are designed to replace outdated DM18 and provide improved accuracy even at target range fires. In addition, new ammunition is equipped with a tracer element, clearly visible in any light.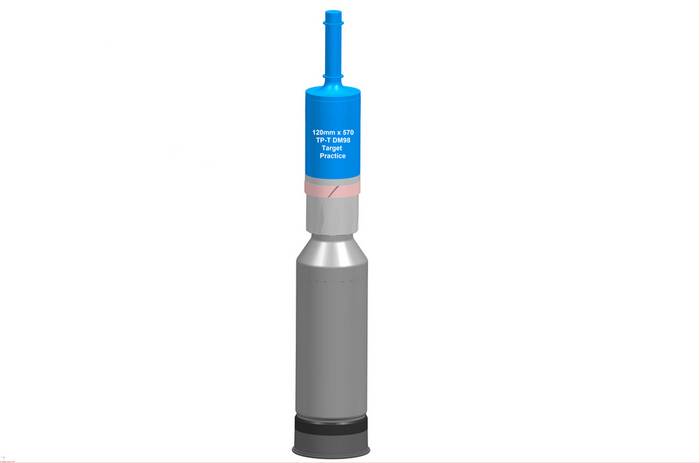 Ammo DM18
To date, the Bundeswehr has ordered 10 000 DM98 shells worth € 24,7 million. Ammunition supplies will begin in the first quarter of 2018. At the same time, Rheinmetall expects to receive additional orders, in particular, at the beginning of next year, the German Defense Ministry plans to purchase 3 200 training equipment.
DM98 shells (full name Cartridge 120mm x 570, DM98 TP-T) were developed by Rheinmetall Waffe Munition GmbH in 2015 year. The first customer of these munitions was Denmark. In addition, four countries already armed with Leopard 2 tanks have ordered deliveries of new training ammunition, reports
"Warspot"