A monument to the Hero of Russia Alexander Prokhorenko, who died during a combat mission in the Syrian Palmyra, was solemnly opened in Orenburg on Saturday.
The site of the government of the Orenburg region reported that the plenipotentiary presidential envoy to the Volga Federal District, Mikhail Babich, head of the region Yury Berg, parents and relatives of A. Prokhorenko, cadets, members of the Yunarmiya movement, and representatives of public and veteran organizations attended the ceremony.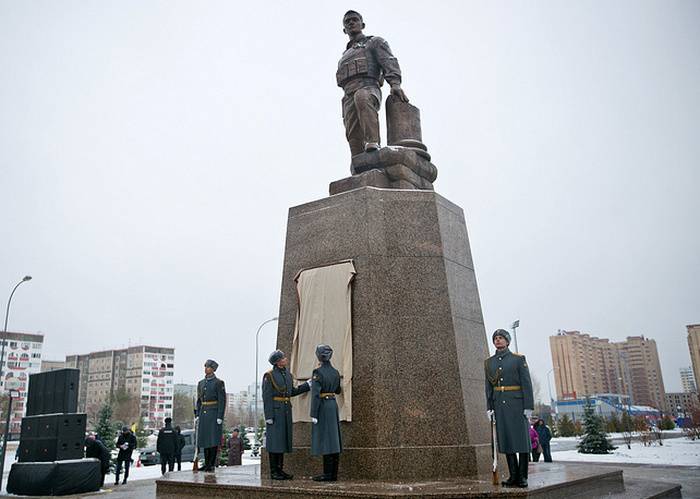 opening of the monument

For 1,5, the streets in Orenburg and Grozny were named after Prokhorenko, using his example to teach and train the cadets, his memory was immortalized in a square in Italy
- Babich said during the ceremony.
The monument was opened in the park of Alexander Prokhorenko, where firs, lindens and rowan trees were planted near 200. The monument of bronze stands on a granite pedestal. At the opening of the monument, 30 schoolchildren were solemnly accepted into the ranks of the young men.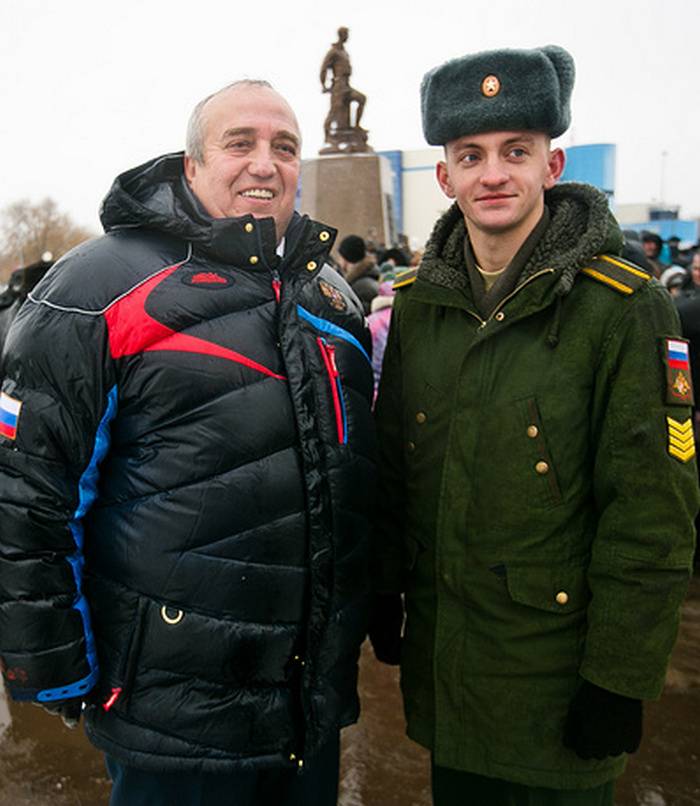 Franz Klintsevich and A.Prokhorenko's brother Ivan Prokhorenko
The feat of the Russian officer touched the Europeans. In order to pay tribute to several French families, parents received awards from their ancestors, including the French National Order of Merit, a certificate of honor signed in 1983 by President François Mitterand, the Military Cross with the Palm Branch and the Legion of Honor. Also, the act of the serviceman caused a response from the Italians, in August of this year, a monument to Prokhorenko was opened in the town of Vali Sotto. In honor of him it is planned to name the street in the city of Varese.
Alexander Prokhorenko died while performing the task of targeting Russian aircraft to the position of militants of the Islamic State terrorist group banned in Russia in the Palmyra area. Once surrounded, the officer called the fire on himself. He was posthumously awarded the title of Hero of Russia, the name of the officer was forever listed in the Smolensk Military Academy military troop defense.
He was buried in the village of Gorodki of the Tyulgansky District of the Orenburg Region.
Islamic State * - a terrorist group banned in Russia