Before the end of the lease term by the Lithuanian company Klaipedos nafta, the liquefied gas storage terminal remains even more 6 years old, however, Lithuanian experts are already wondering what to do next with Independence. The main reason for the concerns is that in Lithuania they still calculated how much the economy costs LNG and the rental of a giant ship. And the calculations showed that the cost of liquefied gas clearly reduces the level of economic development and does not give an opportunity to expand the scope of production activities.
Informational portal
Delphi
cites the opinion of experts who say that in the next quarter of a century Lithuania should not rely on alternative energy sources. The fact is that international analytical institutions showed a forecast of growth in the level of gas consumption in the world until 2040, at least.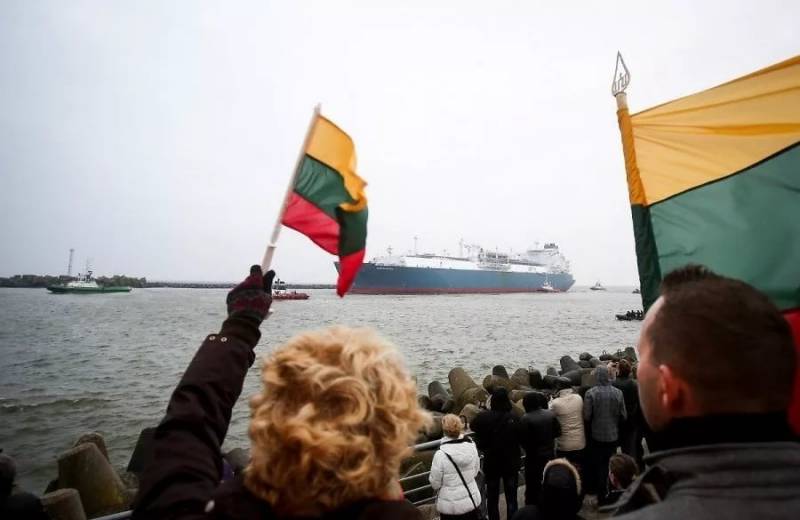 From the statement of the former Deputy Minister of the Republic Romas Shvedas:
Loud statements, discoveries in the field of renewable energy should not deceive us that this is actually very progressive, modern and fashionable. On the other hand, the reality of life shows that we must guarantee the industry the supply of energy.
The statement says that LNG supplies and rental of "Independence" will become more and more expensive. That is why Vilnius places great hope on the implementation of the project of a link with the Polish gas pipeline in 2021. In fact, we are talking about the readiness to purchase Russian gas, which continues to be the most competitive type of fuel in the market of Eastern Europe. In Lithuania itself they are trying to announce that the republic will buy gas from "European partners". Repetition of "Ukrainian Peremog"? ..