In Ukraine, they commented on the statements of the Minister of Foreign Affairs of Poland, Witold Vashchikovsky, that Warsaw would not allow Ukrainians "wearing the form of SS formations" into the EU. Recall that, according to Vashchikovskiy, sentiments of a radically right nature are strong in Ukraine, and therefore Warsaw will closely monitor those who, from the territory of Ukraine, are trying to find themselves in Poland.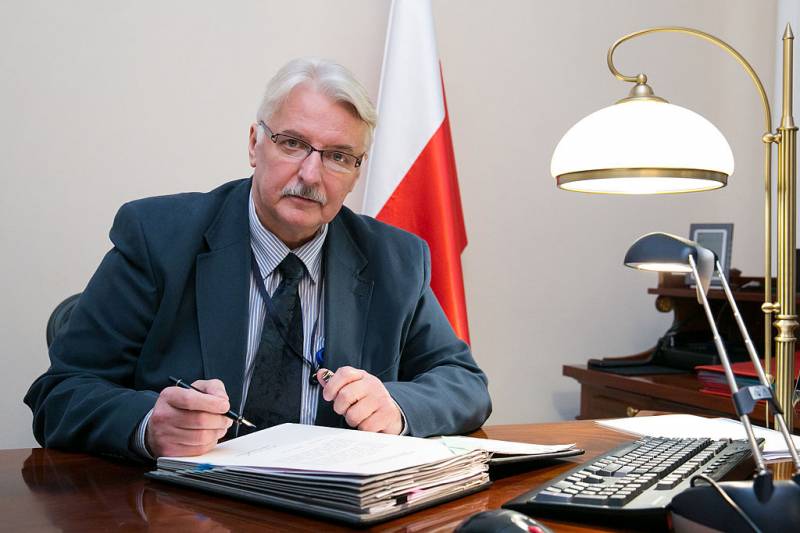 Vashchikovsky:
People who are demonstratively donning the uniforms of the SS division "Galicia" cannot be admitted to Poland.
RIA News
cites a statement by the Ukrainian Foreign Ministry on this issue:
There is no anti-Polish sentiment in Ukraine, the majority of Ukrainians are absolutely positive towards Poland. In Ukrainian society there is a clear understanding of the need to further strengthen cooperation with Poland, both in the interests of the two peoples and of all of Europe.
Against this background, official Kiev continues to follow the path of glorification of the Nazi formations and accomplices of Hitler, who operated on Ukrainian territory during the Second World War. The streets of Ukrainian cities (many of which are former Polish cities), today are named after those who participated in the Volyn Massacre. Poland is unlikely to stop noticing these facts.