A meeting of representatives of the Georgian authorities with the deputy commander of the combined naval forces of NATO, Ervi Blezhon, took place in Batumi. The main direction of the negotiations concerned the possibility of using the Georgian ports by NATO warships and the financial participation of Georgia in the naval operations of the military bloc in the Black and Mediterranean seas.
Georgian Interior Minister Georgy Mgebrishvili, in a conversation with Vice Admiral Blezhon, said that the Georgian ports "are always open to friendly ships of the NATO countries."
The press service of the Ministry of Internal Affairs notes that the Coast Guard Department of the Georgian Interior Ministry intends to "participate in joint operations with NATO." First of all, we are talking about the operation of the North Atlantic military unit "Marine Guard" with the declared security of the Mediterranean.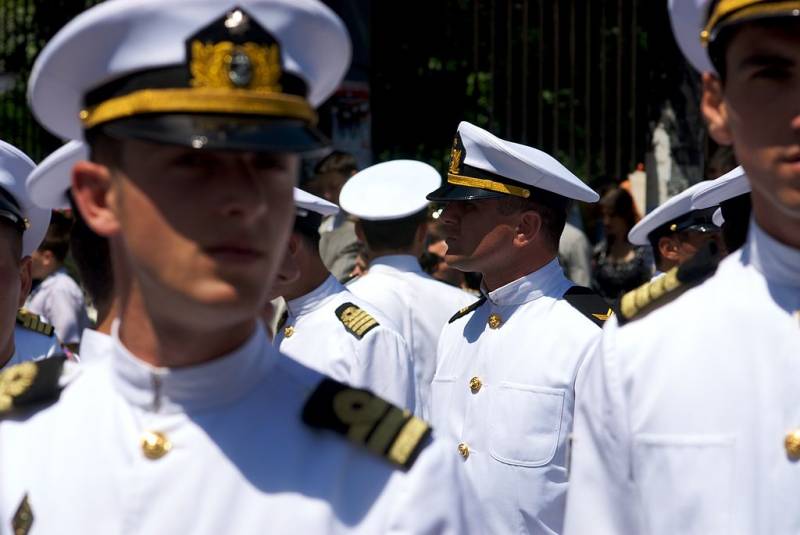 On the eve, four NATO warships entered the port of Batumi, including the frigate Regele Ferdinand of the Romanian Navy. Until November 6, these ships will take part in naval maneuvers that the Georgian side reportedly organized and financially provided. And financial support for maneuvers today is becoming one of the main points of cooperation with NATO.
It was noted that the Georgian side intends to systematically finance the participation of Georgian Coast Guard ships in NATO operations. This is primarily about the possibility of participation of small landing ships of the project 106K, which belonged to Bulgaria before 2011.
However, even such an activity of official Tbilisi did not lead to NATO calling the exact date of Georgia's entry into the military bloc.