Kurt Volker, special representative of the US State Department for Ukraine, said that Washington had offered Kiev not to submit a competing resolution on UN peacekeepers in the Donbass in response to the Russian initiative.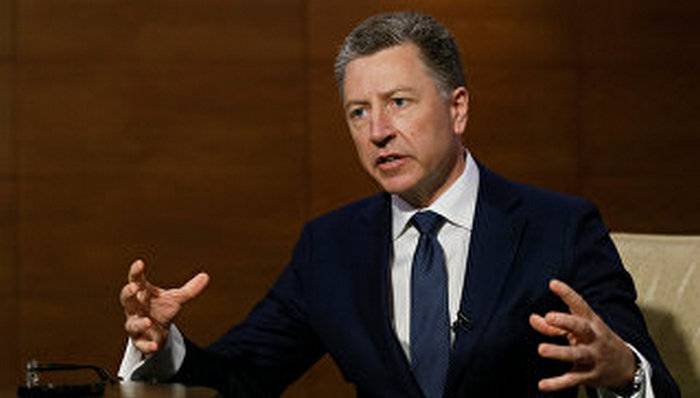 Friday during the briefing, answering the question
RIA News
, whether the Ukrainian side intends to present its own version of the resolution on the deployment of UN peacekeepers, Volker said that the US offered Kiev "not to submit a competing resolution", but "try to reach agreement" and "agree on the principles and elements" of a possible deployment of the UN peacekeeping mission Russian initiative.
Earlier, Russian President Vladimir Putin said he supports the idea of ​​sending a UN peacekeeping contingent to Ukraine, but this can only be a safety function of the OSCE staff. The Russian leader stressed that peacekeepers should be on the line of demarcation and in no other territories. At the same time, as the presidential press secretary Dmitry Peskov noted, Moscow's position on the deployment of peacekeepers in Ukraine is flexible.
Ukrainian authorities believe that the UN mission should have a broader mandate. In their opinion, peacekeepers should be located throughout the territory of Donbass right up to the border with Russia.