Six Russian Tu-22М3 and the Kolpino submarine struck a massive blow at the militants of the Islamic State * (IG *) terrorist group in Syria, Russian Defense Ministry spokesman Igor Konashenkov said on Friday.
Today, the Tu-22 long-range bombers and the Kolpino submarine inflicted a massive missile
aviation
blow to ISIS infrastructure and militants * in the area of ​​Abu Kemal. According to the identified terrorist fortifications, warehouses
weapons
and ammunition, militant clusters and important command posts were dealt a group strike with six strategic bombers Tu-22 and six sea-based cruise missiles "Kalibr"
- said Konashenkov.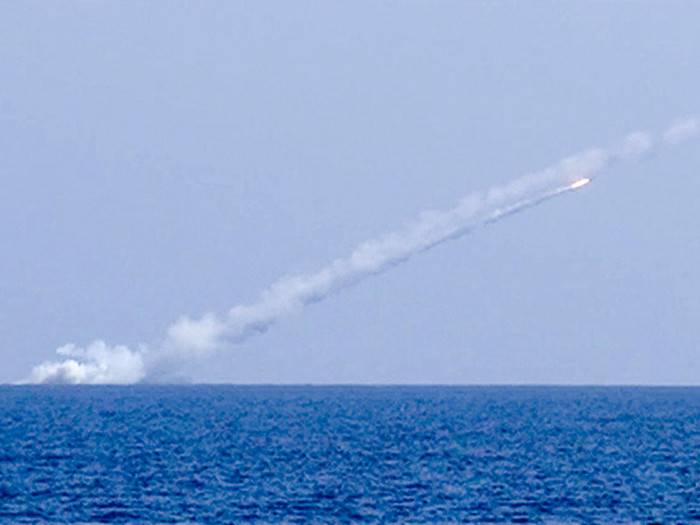 He clarified that as a result of a massive missile and air strike, a crushing damage was done to a large group of IG fighters near Abu Kemal.
This made it possible to deploy active offensive actions by the Syrian troops assault detachments under the command of General Hassan Suchel to destroy the terrorists in the last IS bridgehead in eastern Syria
said the general.
According to him, the launch of the Caliber cruise missiles by the Kolpino submarine was carried out from a submerged position over a distance of over 650 km. The Su-24 and Su-34 bombers from the Hmeimim airbase were also involved in the launching of a missile / air strike against terrorists, and the air cover was carried out by Su-30СМ, Su-35 and MiG-29 fighters of the Russian air group in Syria.
Over the past three days, 18 was hit on the IG terrorists in eastern Syria by TU-22 strategic bombers and nine strikes by the Caliber sea-based cruise missiles from the Veliky Novgorod and Kolpino sea-based submarines, reports TASS
IG * (ISIL *) is a terrorist organization banned in Russia