The prototype MC-21-300 aircraft made the first flight from the Gromov LII aerodrome in Zhukovsky near Moscow during the ongoing test program, the
press-service
corporation "Irkut".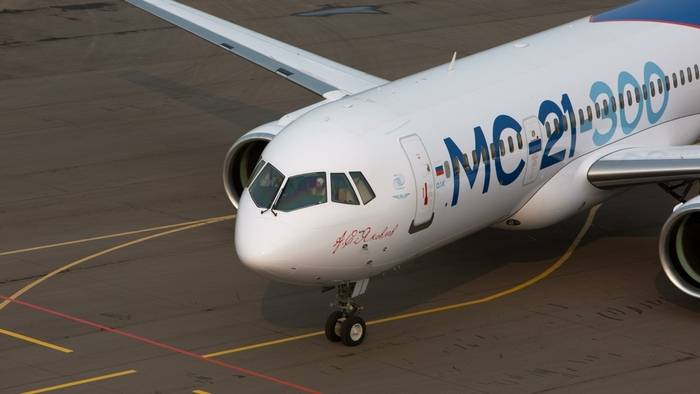 On Thursday, the prototype MC-21-300 made its first flight from the LII Gromov aerodrome. The flight lasted over three hours. During the flight, the characteristics of stability and controllability were determined at a height of from six to 12 thousand meters. All aircraft systems worked normally.
- Noted the press service.
The flight tests of MC-21-300 are continued on the basis of the Flight Test and Development Complex (YITC) of the Yakovlev Design Bureau.
Irkut recalled that on October 17, after completing the test flight phase at the Irkutsk Aviation Plant, the new Russian airliner made a non-stop flight from Irkutsk to the Gromov Airfield, overcoming a distance of about 4,5 thousand km in six hours.
1 November it was reported that the first public presentation of the newest Russian aircraft MC-21 could take place in the middle of 2018.