Rehearsal of foot columns took place in Samara
historical
parts of the memory parade. For the first time in preparation for the parade, servicemen were in uniform and armed with the time of World War II, the press service of the Central Military District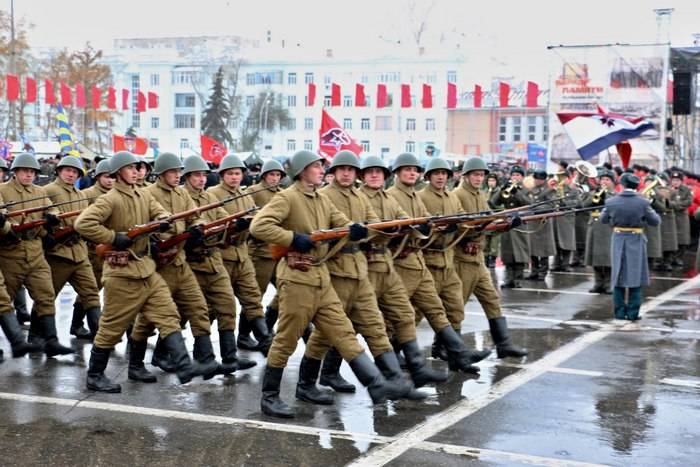 The rehearsal was held on the parade ground of one of the military units on the outskirts of the city and lasted about 3 hours. Each ceremonial calculation was presented in different uniforms: old overcoats with shoulder straps on a collar, padded jackets (padded jackets), camouflage uniforms and others. Depending on the units, servicemen carried legendary Maxim machine guns, Mosin rifles, Shpagin submachine guns, Degtyarev machine guns.
- it is spoken in the message of the press-service, arrived and the address "the Military Review"
It is noted that the Parade will take place on November 7 and will be dedicated to the memory of the largest military parade of the Great Patriotic War, which took place in the "spare capital" of the Soviet Union in the city of Kuybyshev (now Samara) on November 7 on November 1941. It will be attended by more 90 ceremonial calculations from the Central Military District, higher and pre-university educational institutions, military-patriotic, veteran and public organizations from more than 10 regions of Russia.