President of Ukraine Petro Poroshenko said that rocket troops and artillery should be ready to return to the demarcation line in the Donbas, if necessary.
Today we need to hone skills, rapid response and movement, deployment of artillery and missile systems. You have been taken away from the line of demarcation, but you must be ready to return there at any time and join the battle if this is dictated by the need for defense.
- Poroshenko said during a visit to a military unit in the Kiev region.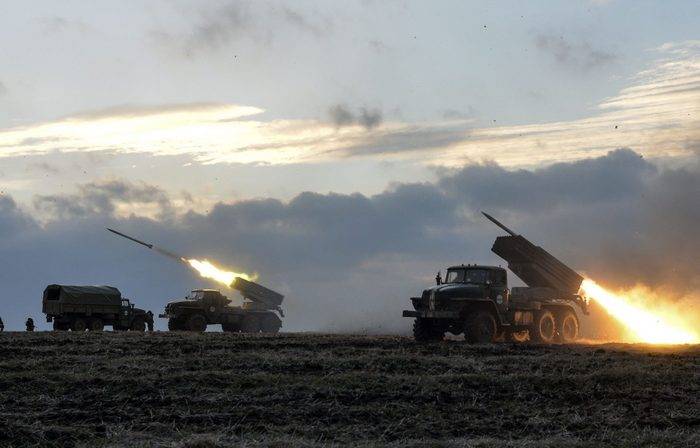 After the Russian aggression in the east of our state, with the help of the Kremlin military, significantly increased its potential in air defense and complicated our ability to use front-line military
Aviation
, it was then that rockets troops and artillery became the main firing player on the battlefield. They account for more than 70% of the combat fire missions facing the Ukrainian troops that protect the Ukrainian land
- said Poroshenko
November 3 Ukraine celebrates the Day of Rocket Troops and Artillery. However, the country's leadership has no reason for solemn declarations - for a quarter of a century of independence, Kiev has not fully implemented a single project to modernize this kind of Land Forces. During the active phase of the military operation in the Donbass artillery accounted for up to 70% of material damage to the APU.