Two strategic bomber of the US Air Force B-1B held on Thursday a joint exercise with fighters of the Republic of Korea and Japan, reports
TASS
Reuters report.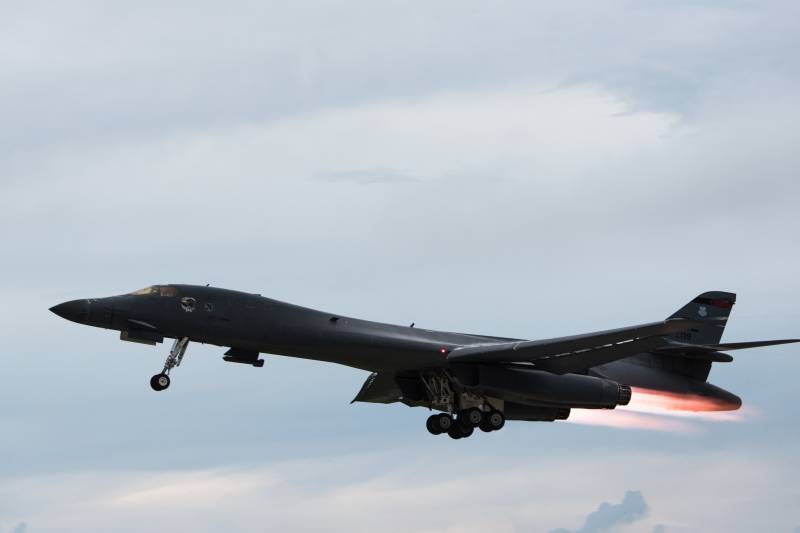 According to the agency, referring to the statement of the US Air Force, the maneuvers "were not the answer to any of the recent events on the Korean Peninsula."
As noted by the Ministry of Foreign Affairs of Japan, the actions of the DPRK and the teachings of the United States and South Korea cannot be put in one line.
It is reported that during the maneuvers "
aviation
the group flew over the South Korean training ground in Gangwon-do province. "
Tensions on the Korean Peninsula persist due to Pyongyang's active development of missile and nuclear programs, as well as US-South Korean military exercises. In July, the DPRK twice tested ballistic missiles, in August and September carried out two more missile launches that flew over the territory of Japan. And on September 3, Pyongyang announced the successful testing of a hydrogen charge.